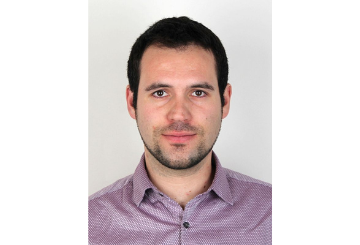 Motto: "bob til you drop" (Jackie Chan)
Country of origin: Peru
Situation: Alumni (finished studying in the Czech Republic)
Higher education institution: Czech University of Life Sciences Prague
Field of study: Agriculture
Level of study: Doctoral
What made you decide to study in the Czech Republic?
The academic level and the potential experience which truly exceeded my expectations
Did your studies meet your expectations? How did you find the study programme, instructors, university facilities? Were there any differences from studying in your country?
yes they did. Flexible programme, friendly instructors. At that time it was more difficult, less internet and telecommunications. Very difficult first year at the university, less friends, which get to be your family and no close family around. More time to focus on studies and very international environment
What was the biggest surprise with regard to studying or living in the Czech Republic?
Weather was a big Issue, it is not that bad after you learn what and how to wear (right close to buy). You dont need to worry about transport and you get used to it easily :)
What was your most memorable experience or what did you enjoy most as a student in the Czech Republic?
Most memorable was the first year before the university, we were just people from all over the world learning czech and preparing for the exams. We made bonds that still last today. The course was challenging and rewarding.
How do you think your time in the Czech Republic has helped your studies and/or your career?
It gave me world, perspective and understanding of other cultures. It was not easy and it prepared me for life. To go, see and seize the opportunity and mindset that everything is possible, meaning big changes.
Do you have any advice for students thinking about studying in the Czech Republic?
People usually regret what they dont do and not what they do! It is a long term investment and there is not much what to lose, just a lot to win. I came when I was just 17 years old, so everything new and not much base for university. At the first year of university it was difficult to orientate with the language and completely new topics. Be patience, go and ask your mate for notes or teacher for help, it is a good idea that will make easier your life.