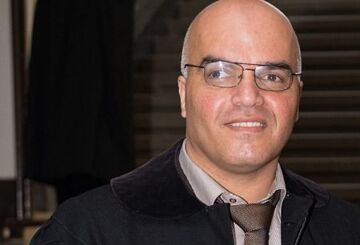 Motto: I'm proud of the Czech Republic and its universities.
Country of origin: Israel
Situation:
Higher education institution: Masaryk University
Field of study: Psychology
Level of study: Doctoral
What made you decide to study in Czechia?
Because the Czech Republic is a very developed country in Eastern Europe and its studies are of the highest standard
Did your studies meet your expectations? How did you find the study programme, instructors, university facilities? Were there any differences from studying in your country?
The studies in the Czech Republic are of a high standard, the university is sophisticated with quality equipment, the lecturers are very good and talented
What was the biggest surprise with regard to studying or living in Czechia?
The big surprise is the Czech nature , humane and friendly people
What was your most memorable experience or what did you enjoy most as a student in Czechia?
I can not forget the Institute of Czech Language Studies and the good people and students from all over the world .
How do you think your time in Czechia has helped your studies and/or your career?
Studying in the Czech Republic was great and helped me realize myself.
Do you have any advice for students thinking about studying in Czechia?
I recommend every student to come and study in the Czech Republic because the studies here are excellent and the certificate is recognized all over the world.