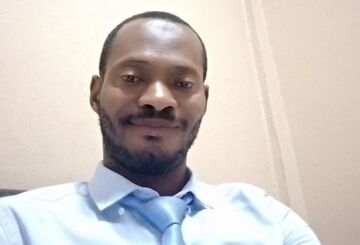 Country of origin: Ghana
Situation: Alumni (finished studying in the Czech Republic)
Higher education institution: University of Economics and Management
Field of study: BSc Administration
Level of study: Master
What made you decide to study in the Czech Republic?
From my fact findings I realize Mendel University is the best among others. Education is very affordable and of high quality. Atmosphere is very super there. I believe Czech Republic has gotten the requisite skills and knowledge to transform my dreams in to reality and it's my dream come through.
Did your studies meet your expectations? How did you find the study programme, instructors, university facilities? Were there any differences from studying in your country?
Not yet. I can answer this question because now gathering my documents to apply for visa.
What was the biggest surprise with regard to studying or living in the Czech Republic?
Feel relax and excited.
What was your most memorable experience or what did you enjoy most as a student in the Czech Republic?
I enjoy the most as a student flexibility here.
How do you think your time in the Czech Republic has helped your studies and/or your career?
How entrance exams was conducted professionally.
Do you have any advice for students thinking about studying in the Czech Republic?
I will edge every students to choose Mendel university. It is just perfect.