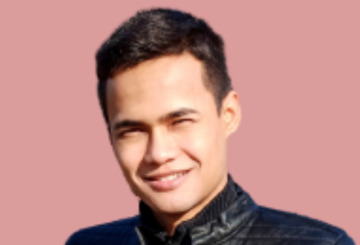 Motto: Let's work together to improve the planet and make it easier to live in.
Country of origin: India
Situation: Student (currently studying in the Czech Republic)
Higher education institution: VŠB - Technical University of Ostrava
Field of study: Economics
Level of study: Master
What made you decide to study in the Czech Republic?
The Czech Republic is well known for its excellent academic prospects, access to career-based options after graduation, and high-quality education.
Did your studies meet your expectations? How did you find the study programme, instructors, university facilities? Were there any differences from studying in your country?
My hopes were fully realized since I was exposed to a different educational environment that took a more practical and hands-on approach. The VSB TUO's facilities are on par with those of any prestigious institution in the world, which promotes the best teaching and learning possible.
What was the biggest surprise with regard to studying or living in the Czech Republic?
Amazingly, I never imagined that such a premium beer could be so reasonably priced.
What was your most memorable experience or what did you enjoy most as a student in the Czech Republic?
Unquestionably, Ostrava's student community is exceptional and diversified from all angles. I got to interact with a lot of folks from other cultures.
How do you think your time in the Czech Republic has helped your studies and/or your career?
The fact that one obtains an English diploma from a recognized university in an EU country opens up a wide range of opportunities. The process of globalization and interconnection of the world allows me to work basically wherever I want with my degree.
Do you have any advice for students thinking about studying in the Czech Republic?
You will never regret your decision to study in the Czech Republic, I assure prospective students. Use your free time to meet new people and attend as many events and attractions as possible. You'd get the full experience of living and studying this way.