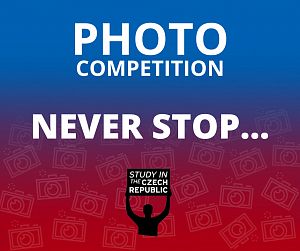 Like every year, we are excited to announce our photo competition! The topic is: NEVER STOP....
Express yourself with the best photo showing your experience of studying in the Czech Republic and win a valuable gift - backpack/ thermo cup/ thermo bottle/ antibacterial spray!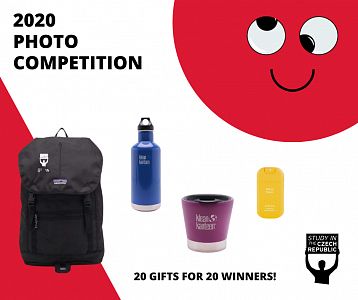 HOW TO PARTICIPATE?
1. Apply between December 1st – December 31st, 20:20. We'll then pick 20 winners that will receive special gifts and get featured on our web and social media!
2. Since this year has been quite a tough one, the topic of the competition reflects the positivity that we all try to maintain and the determination not to give up. The theme of the contest is "NEVER STOP… ".

Create your own ending of the phrase! For instance – NEVER STOP studying, wondering, having fun, believing, daring.. etc. Also, please include a short description (of the photo, of yourself,…).
3. Post a photo on Instagram and use hashtag #studyincz2020competition (your IG account needs to be set to public).
Alternatively, you can send us your photo by email to nikola.peckova@dzs.cz
4. Follow our Instagram account instagram.com/studyintheczechrepublic.
5. Fill in this SUBMISSION FORM to confirm your participation.
CONDITIONS:
You're an international student/ international alumni of a higher education institution in the Czech Republic.

You can include max. 1 photo.

The content of your photo must not be offensive, present nudity or violence.
Contact in case of any questions: nikola.peckova@dzs.cz