The world we live in now is SCIENCE-dominated... Why don't we leave our comfort zone, take a bold initiative to keep abreast with information to guide and even tackle problems related to the earth we live in (pollution, waste, and by-products).
Studying in the Czech Republic is affordable as compared to other European universities. The Czech Republic has a rich history and amazing people. I chose to study in Tomas Bata because of the amazing enviro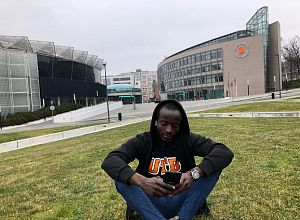 nment; it is so serene, has a beautiful town rich in history and culture.
Tomas Bata University has state-of-the-art science laboratories to make practical lessons easier to understand. Not forgetting the exquisite ultramodern library which makes reading very comfortable.
I entreat everyone to take this step and join me in the Czech Republic, Zlin to be precise, and have an amazing learning experience.