Getting my bachelors in HR Management gave me useful tools I can use even if I don`t work in the HR sphere. Now I know how to behave during an interview or what are the things you need to focus on when you look for a certain company on the market.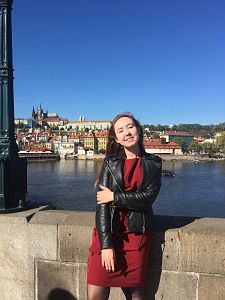 However, I`d like to stick to my major and continue my career there. Prague University of Economics and Business gives me a great opportunity to collect needed skills, which I haven`t acquired during my bachelors. It`s essential for a manager to know not only how to work with people, but how to calculate profit, relocate the company`s assets and so on in order to remain profitable. That`s why I took Managerial Economics and Managerial Finance in my first semester. This will help me in the future to gain a competitive advantage over other candidates, who have their major in a slightly different field. It`s obviously hard to learn, especially when you don`t have an economic background, but I try my best to understand the concept of it.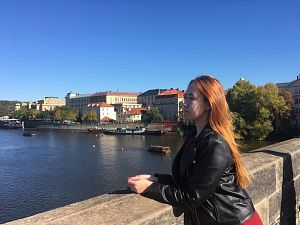 Due to the fact that I want to work in a big corporation with operations in many countries, it`s vital to know how to communicate with different cultures and nationalities to maximize the outcome. So I`m taking this interesting course, called "Communication and leadership specifics in an intercultural environment". As it`s understandable from its name, I study what are the values of people from different countries, what management style should be used and how to make yourself sound clear to everyone.
Overall, I`m happy with my choice of a program. It`s only my first year and I`m excited to see what the future will bring!