A motorsports engineer by profession, a petrol head, a crazy travel freak and an adrenaline junkie. That is how I would describe myself in a single line.
Hi!

I am Rahul Jaiswal, and I am a master's student in Automotive engineering from Czech Technical University in Prague. I come from India, the largest democracy in the world and a kaleidoscope of cultures that includes umpteen variations in food, clothing, language, music and religious beliefs. Having travelled through the country during my schooling and job, I moulded myself to adapt and absorb this diverse culture of different communities.

When I was in my bachelors, I had an opportunity to visit Europe for a college event, which brought me to a land full of surprises.

Since then, I always wanted to return to explore more of it. After working for two years and gaining experience in the industry, I planned for a master's in the Czech Republic.

There are plenty of reasons for choosing the Czech Republic. Still, the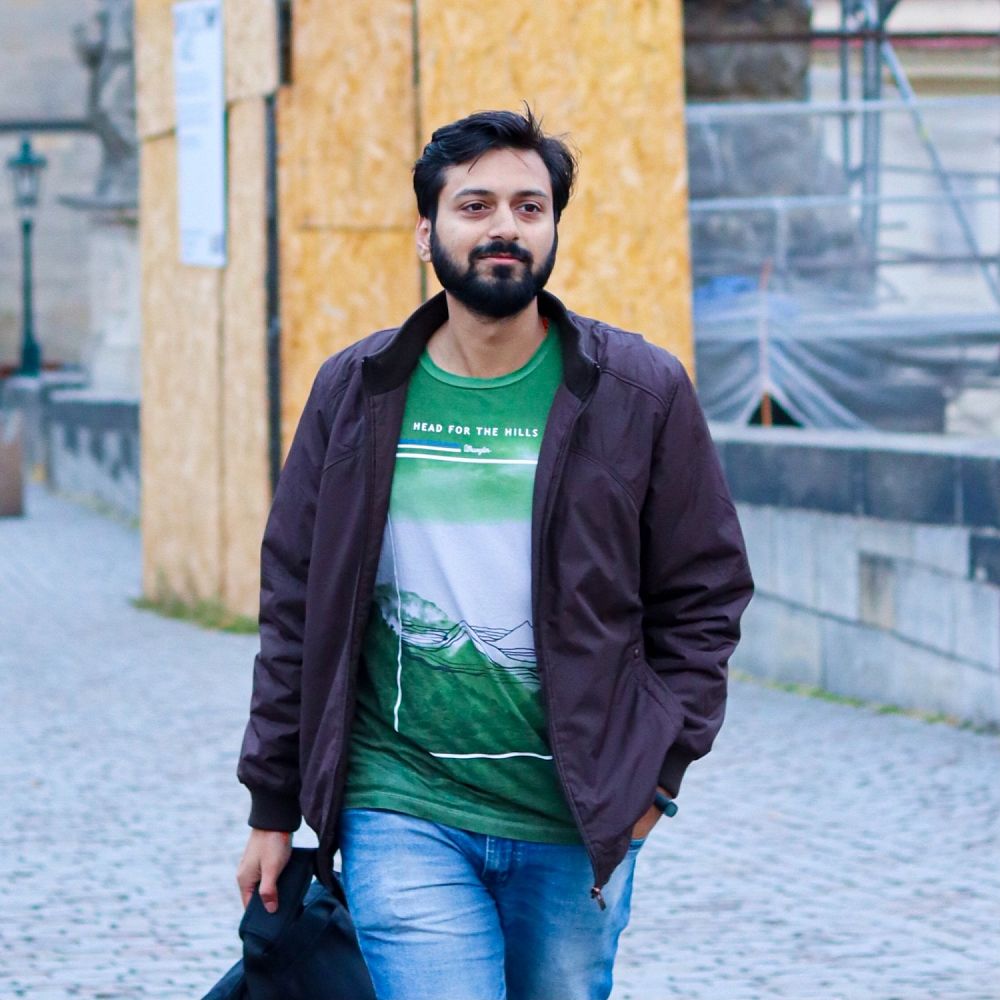 major for me was affordable education and living, as I was going to fund the education myself.

Picturesque landscapes, spectacular architecture, rich history, and home to the warmest people on earth were my first impression after spending a week here. It has been almost a year and a half since I moved to the Czech Republic, and every day I get to learn something new.

The university education quality is unparalleled and teaches the skill which is demanded by the industry. You will find like minds from all parts of Europe who share the same passion as you do. The student life is very diverse here, especially in the dormitory.

I stay in the Strahov dormitory, the largest student dorm in CZ. It is such an amazement to meet students from different nationalities and fields during block parties. This not only improves mental health when you stay from your family but also helps you to become a good team player in an international firm.

Although the pandemic has changed everything from the education method to the late-night parties and socialising, I was happy to see how quickly the university adapted to the online platform to make sure the knowledge transfer never stops. It took time for me to get used to this system. Eventually, I find it more convenient now. I can spend the time saved from commuting to do some other co-curricular activities. The fact that I have got friends and a student community to take care of me during this pandemic situation is such a relief.

To those who aspire to do further studies in a European nation, I would recommend having their requirements checked with study options in the Czech Republic. The country provides thousands of options and opportunities, which matched my criteria; it might match yours too.