We would love to welcome students from Belarus to study at universities in the Czech Republic!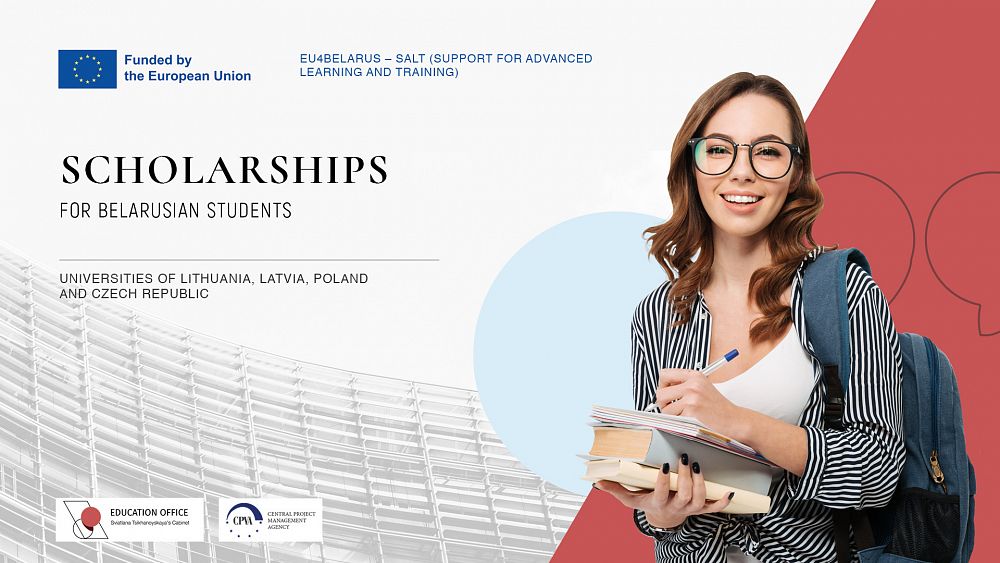 The European Union under the "EU4Belarus: Solidarity with the people of Belarus" programme is launching a call for proposals for EU4Belarus – SALT (Support for Advanced Learning and Training) scholarships for Belarusian students who are already studying at universities in Lithuania, Latvia, Czechia, and Poland, as well as for those who will start their studies in the academic years 2021/22 and 2022/23.
Application deadline is September 6, 2021.
Find more information and a list of required documents at http://eu4belarus.info
---
SCHOLARSHIPS OFFERED BY THE CZECH UNIVERSITIES
A number of Czech higher education institutions offer scholarships specifically for Belarusian citizens.
General university entry requirements apply and need to be fulfilled, each higher education institution sets its own admission procedures. Please see the list below and get in touch directly with the selected higher education institution for details. 
Level of study: Bachelor, Master, Short courses/study visits 
Language of study: English 
Fields of study: Arts and humanities  
Monthly scholarship: 10 000 CZK
Short courses/study visits - length of scholarship: 1-10 months
Tuition fees for programmes in English/other languages: not required 
Available integration support: Integration course (free of charge)
Other offered support: accommodation in student dormitory, reduced price in school canteen, access to libraries and other school facilities 
Start of study: September 2021
Admissions open: January-May 2021, depends on the programme and selection procedure timing, the extraordinary selection procedure can be applied in case of non-accredited study programme or life-long learning programme. Admission procedures include talent exams. More details on admission procedures here.
Contact for application: via contact person and international relations office of AMU - Klára Banotová (klara.banotova@amu.cz). More information will be available soon via on the link below
LEARN MORE