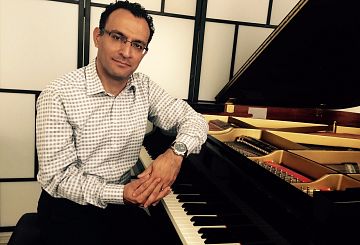 Motto: After studying in Janacek Academy of Performing Arts for 4 years, I have become a piano pedagogue, currently living in Ankara, Turkey.
Country of origin: Turkey
Situation:
Higher education institution: Janáček Academy of Music and Performing Arts Brno
Field of study: Piano performance and pedagogy
Level of study: Piano Pedagogy - Metodics Centrum - postgraduate
What made you decide to study in Czechia?
It was the high quality of higher level of classical music education.
Did your studies meet your expectations? How did you find the study programme, instructors, university facilities? Were there any differences from studying in your country?
Yes, it was better than I expected. Both professors in my program showed an incredible effort for my progression, beyond a professional teacher/student relation but like a family afer a while.
What was the biggest surprise with regard to studying or living in Czechia?
Though it was looking like whole different cultures at the beginning, after the years passed, I have found Turkish - Czech lifestyles, sense of humor and general life philosophies very close to each other. Still,despite all those years, my Czech classmates are still my dear contacts each and every day.
What was your most memorable experience or what did you enjoy most as a student in Czechia?
In 1997 there was a devastating earthquake in Turkey; the support of the Czech nation and my school was immense to heal the wounds.
How do you think your time in Czechia has helped your studies and/or your career?
My career jumped into a higher dimension, for sure.
Do you have any advice for students thinking about studying in Czechia?
Czech Republic is always a good idea for Turkish students. Though it might be a bit difficult to adjust at the beginning, after getting more involved and experienced, they have a lot to benefit from Czechia.