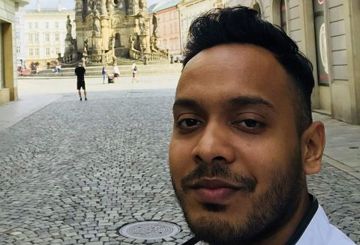 Motto: Well..It was thrilling and eye opening experience to be in a totally different culture and be introduced to a different yet casual educational environment
Country of origin: India
Situation: Alumni (finished studying in the Czech Republic)
Higher education institution: VŠB - Technical University of Ostrava
Field of study: Economics
Level of study: Master
What made you decide to study in the Czech Republic?
The uniqueness of Czech Republic as a nation
Did your studies meet your expectations? How did you find the study programme, instructors, university facilities? Were there any differences from studying in your country?
Well..everything was different from my home country
What was the biggest surprise with regard to studying or living in the Czech Republic?
That water is more expensive than beer!
What was your most memorable experience or what did you enjoy most as a student in the Czech Republic?
To experience the world with a totally different perspective
How do you think your time in the Czech Republic has helped your studies and/or your career?
Gaining me a lot of exposure and made real good friends
Do you have any advice for students thinking about studying in the Czech Republic?
Learn Czech