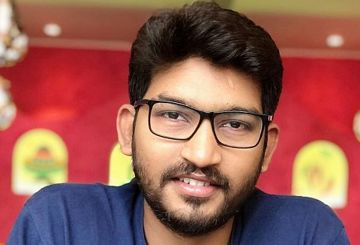 Motto: An enthusiastic and self-driven Textile Engineer, came from India to Czechia for higher studies few year back. Now happily working and enjoying the beautiful nature of Czech
Country of origin: India
Situation:
Higher education institution: Technical University of Liberec
Field of study: Textile Engineering
Level of study: Master
What made you decide to study in Czechia?
Top ranking university for Textile globally in Liberec with advanced technology and research centre
Did your studies meet your expectations? How did you find the study programme, instructors, university facilities? Were there any differences from studying in your country?
Yes, amazing and supportive staff professionally and personally too. Tremendous scope and opportunity for research and development with latest and advanced technology facilities.
What was the biggest surprise with regard to studying or living in Czechia?
Friendly and good exploration about culture, people during studies
What was your most memorable experience or what did you enjoy most as a student in Czechia?
Feels like home
How do you think your time in Czechia has helped your studies and/or your career?
Yes, given very good opportunity to work with esteemed organization
Do you have any advice for students thinking about studying in Czechia?
Better universities with well advanced technology which will be helpful in career ahead