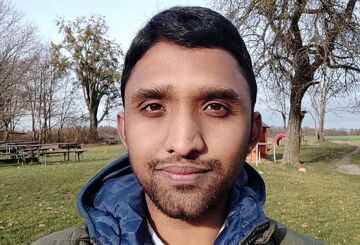 Motto: Love to travel, to work for people and to serve society.
Country of origin: Bangladesh
Situation: Student (currently studying in Czechia)
Higher education institution: VŠB - Technical University of Ostrava
Field of study: Computer Science
Level of study: Bachelor
What made you decide to study in Czechia?
The course curriculum of the program is rich and well advanced.
Did your studies meet your expectations? How did you find the study programme, instructors, university facilities? Were there any differences from studying in your country?
Yes, it did. I found this program from the official website studyin.cz. Then I visited the university's website and checked everything there. I found it on the faculty's website. The professors, the faculty are more than helpful.
What was the biggest surprise with regard to studying or living in Czechia?
The method of study is very different, it focuses more on the core basics of science. The study system is basically practical oriented. Living in the Czech Republic is quite affordable compared to other neighboring countries.
What was your most memorable experience or what did you enjoy most as a student in Czechia?
Student life at dormitory is awesome. The city 'Ostrava' is charming and especially the transportation facilities are quite good.
How do you think your time in Czechia has helped your studies and/or your career?
I am still studying here. As of now, I think it will help me to achieve my career goal.
Do you have any advice for students thinking about studying in Czechia?
If you would like to get a quality education with affordable tuition fees, then come to Czech Republic without any hesitation.