Are you coming to study to the czech republic this autumn? We might be looking just for YOU!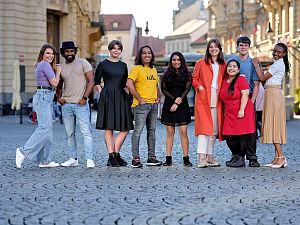 Applications for media ambassadors are open! 
Wait what… so what is it that media ambassadors do?
You will be posting about your life and studies in the Czech Republic. Our followers on FB/IG, YOUTUBE and blog will be able to keep up with your journey. The community of international students in the Czech Republic is broad and our aim is to bring you all together - you will be the voice of the student community and you get to choose how. In your application, please indicate which platforms you are interested in. (1 up to 3 options) 
Instagram - Ever heard of an Instagram takeover? You get to rule our Instagram for 5-7 days. (Weekends are optional but welcome!) Think of it as your personal diary. Have you been eating instant soup for 3 days straight because you are swamped with studying? Found a great little café you want everyone to see? Let the world know! On top of that, you can host a live session with fellow international students, teachers, or anyone who is somehow connected to studying abroad. 
YouTube – Love vlogging and video content? You will make short instructional videos about your life and the lives of fellow students here in Czechia. You will get familiar with the whole process starting with brainstorming, filming, and editing. Last year we had great help from documentary director Jan Látal and Janek & Honza from Honest Guide.  
Student Blog - Are you less of a "stage" person but you love writing? Then this is exactly the channel for you! You will be writing articles about your life and studies. We don't care that much about how many classrooms there are in your university, we want to hear about your experience! Ever found yourself confused about some Czech words? Tell us about it! 
"So how can I apply" you ask? Send an email to info@studyin.cz by September 7, 2021  
In your email (with MA2022 in the subject) include: 
Your name and surname 
University and programme you are studying (Are you a freshman? Have you been studying here for a while?) 
Platform/s you are interested in (see above) 
300 words article with the topic "MY FUTURE" 
up to 2 min video with a short introduction "THIS IS ME"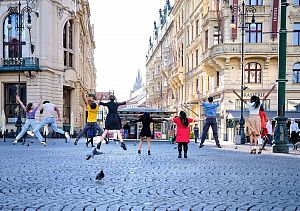 As a STUDY IN Media Ambassador, you will also respond to user comments and messages that are directed to you and answer e-mails from prospective students if they reach out to you.  
 
We are looking for students who would like to share their experience and have ambitions to gain practical experience with social media, marketing, and video making. Throughout the year, we meet up as a group to share experiences, learn new skills, swap ideas, and have a good time! And we can provide you with a great reference that will shine in your CV! You will also participate in all the meetups (all for free!). 
Reach us
via IG direct message if you have more questions or send in your application by 
September 7
 at 
info@studyin.cz
 with
"MA 2022
" in the subject.  
Please bear in mind that there is no financial compensation for becoming our MA.
By sending us the registration email and providing us with your personal data, you confirm that you have been informed about the Principles of personal data protection at the Czech National Agency for International Education published on the DZS webpage https://www.dzs.cz/en/about-dzs/gdpr_en/.