Studying abroad is a great opportunity to persuade higher education by enjoying diversity in college or university life. However, before packing up your travelling bag and getting ready for a great experience where you can know yourself better, discover new adventures, meet new people from different backgrounds and cultures, be introduced to a new culture, try new cuisines and obtain an academic degree from a respected institution, you have to do some procedures such as getting your admission, ensuring your accommodation, choosing good quote of insurance, applying for your visa and doing nostrification.  
NOTIFICATION or NOSTRIFIKACE in the Czech language is known as the process of naturalizing or recognizing your diploma or degree to be equal to the diploma and degree in the Czech Republic so you will be able to obtain admission and enrol in your chosen program in chosen degree.
It was not hard at all to get my Yemeni high school diploma nostrificated in Czech but I had to prepare some needed documents from home. First, I got my diploma translated into English and Czech and got it legalized from external affairs ministry or your home embassy in case you are living abroad already. Second, I got the hour scope document that includes my high school years academic grades and hours for each subject, verified from my high school administration, ministry of education and external affair ministry. Once I got in the Czech Republic, I translated it into the Czech language and verified it at the municipality office of the town where I was living. Luckily, my language and preparation course institute filled all the documents to the nostrification office and it happened that I needed to take two exams; English and IT in the Czech language. I passed them and a week or two weeks I got my nostrificated diploma ready.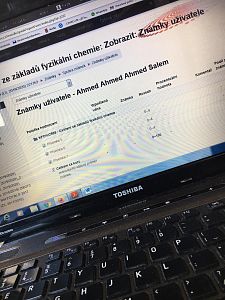 I used this certificate to register at the university since it is one of the main requirement and I got enrolled at the University of Pardubice. Don't worry about this process because your future institution will be so willing to help you with this process but you have to get the required documents ready. 
For further details, never hesitate to contact your chosen institution international admission office. They are so happy to help you and clarify things for you during the admission process or try to reach any of our Study in the Czech Republic ambassadors to help you out any time. Good luck with your journey and we will greatly welcome you into our country and among us.