Sidita, student of the English taught Master in Economics and Finance program at the Charles University (Institute of Economic Studies, Faculty of Social Sciences), has revealed her insights about studying in the Czech Republic from her perspective of a student coming from Albania.
Photo credit: Sidita Reshketa
---
Professors combine theory and practice based on their own experience in a perfect way
Sidita has started her studies at the Charles University very successfully receiving a merit based stipendium. In her second year, Sidita joined a team of 5 students from the Institute of Economic Studies and represented Charles University at the national round of the CFA Research Challenge, an internationally renowned student analyst competition. Sidita talks about challenges and experiences connected with her stay in Prague.
Sidita, what made you study in the Czech Republic?
Czech Republic is a country which has shown great perspectives in terms of economic development, it is growing, but most importantly it is growing in a stable and consistent way. Apart from the economic stability, Czech Republic has a great reputation in terms of education and research system. Lastly but not least, the main trigger was Charles University itself. Founded in 1348, Charles University is the oldest university in Central Europe. The cultural heritage together with the golden opportunities that this university offers, make a perfect package aimed by any higher education seeker.
Did your studies meet your expectations? How do you find the program, instructors, and university faculties?
My study experience at Charles University went beyond my expectations. Apart from being the best one in the Central Europe and having diversity in terms of culture and students, Charles University offers great opportunities for exchange and Erasmus programs. The staff is composed of highly qualified professors, who manage to combine the theory and the practice based on their own experience in a perfect way, making everything much more comprehensive.
Comparing studies at your home university and here, were there any differences?
The university I was studying in Albania is newly founded, but still it is much consolidated with a clear vision and goal for the future.  Different from other universities in Albania, Epoka University which only in a couple of years managed to be ranked first in the country scale, brought a new era in education, showing a tendency to catch up with European universities. The main difference with Charles University is related with the research, reputation and the historical background. Being ranked worldwide as a top university, Charles University comes with great connections which translate to better opportunities for its graduates.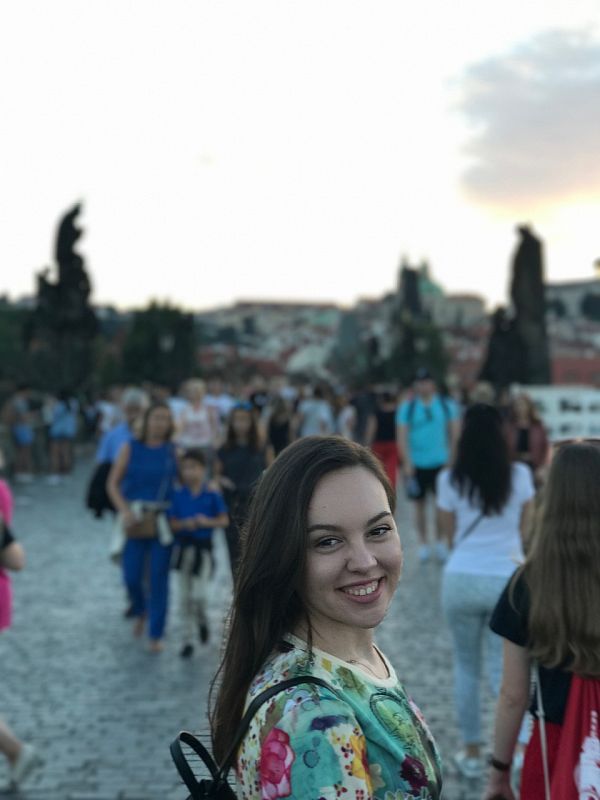 What was the most memorable experience for you?
The most memorable but at the same time challenging experience was the CFA Research Challenge. The competition was composed of different teams consisting of 5 members who were trained intensively in financial analysis. We managed to be ranked first for the report preparation and third for the presentation in the Czech Republic. The experience was extraordinary because we had the chance to meet a lot of well-known professionals on the field of finance but most importantly we learned a lot about the teamwork and financial analysis itself. It was challenging because of the intensity of training but also the level of competitors.
Do you consider your studies in the Czech Republic being helpful for your future career?
I have been working now for more than 10 months, and often I recall my job interview I had in the company I am working with. While going through my CV the manager stopped at the description of Charles University and asked me if I was aware of all the benefits that come with this diploma, and most importantly if I was aware of the benefits of studying abroad.  So definitely studying abroad gives great opportunities because first of all it changes you as a person and of course compared to the possibilities offered in Albania, Czech Republic offers much more in terms of work environment.