Seng from Cambodia finished his Master studies in Finance at the Faculty of Business and Administration of the Masaryk University in June 2017. Read about his experience!
The University's e-learning system allows students and teachers interact online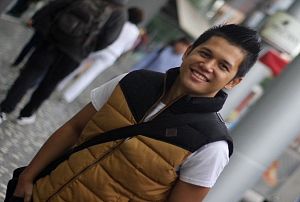 "Geographically, the Czech Republic is located in the heart of Europe. Therefore, it means that I can travel to any part of Europe easily. More importantly and notably, the educational system in the Czech Republic has been effectively reformed in order to qualitatively fit into the European education system. For example, students in the Czech Republic have an opportunity to be on exchange study in other European countries under the Erasmus+ programme and many other international programmes outside Europe. As a result, a degree obtained from the Czech university is internationally recognized. Fortunately, there are several Czech scholarship programmes granted to Cambodian nationals and I have been one of the Cambodian students granted a Czech government scholarship. These are the reasons why and how I studied in Czech Republic.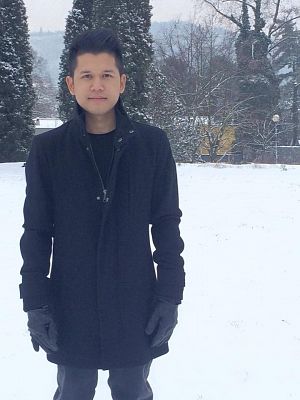 My studies have exceeded my expectations in many ways, such as the Masaryk University´s e-learning system which allows students and lecturers interact with each other online. This e-platform is really timely-effective and promotes efficiency in learning from a student´s perspective in terms of having access to materials any time for study and research. Furthermore, there is a mail function in which students can be informed about any changes with regard to study and research. This e-learning intranet platform is the main difference from the educational system in my country.
The biggest surprise with regard to studying or living in the Czech Republic was the international atmosphere in terms of diversified group of multinational students and the transportation system which I would rate as one of the best in the world due to punctuality and frequently commuting schedule. The most memorable experience I enjoyed the most as a student in the Czech Republic is the fact that the Czech society allows me to freely find myself in terms of ability, skills and talent. My time in the Czech Republic has helped me to be more creative and think outside the box when there is a new problem arising.
I would give an advice for students thinking about studying in the Czech Republic to get the most out of the study experience in a way of making friends with the diversified group of multinational students in order to discover different cultures and strengthen the communication skills in the international atmosphere. Because in this globalization era, this international communication skill really plays a crucial role in reaching a successful career. In addition to making friends, explore the key reasons why the Czech Republic has become the most successful in transforming its economy as a post-communist eastern European country. There are actually unique qualities in the Czech populations` hard-working attitude which can be observed and learnt from."
Photo credit: Seng Sereyrath