Shantanu from India, currently finishing his PhD studies in Organic Chemistry at Tomas Bata University in Zlín.  
1. What made you decide to study in the Czech Republic?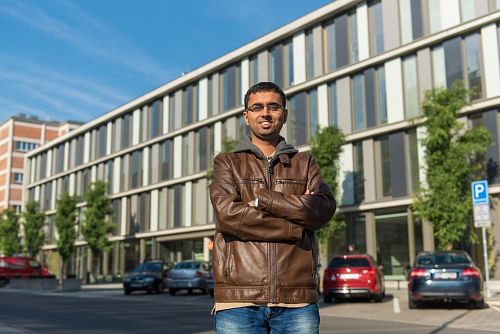 Back at home in India, I was reading a scientific article by Dr. Robert Vícha and I found it quite interesting. I decided that it would be nice to work with him for my PhD. I googled him, I found that he worked at Tomas Bata University in Zlín. I contacted him. He responded within days and asked me to contact the International Office for further processing. Michaela from the International Office guided me how to apply and arranged everything. She also gave me the contact details to Eva from Buddy System.
Eva as my buddy helped me a lot. She gave me the timetables of buses and trains from Prague to Zlín. It was no problem to come to Zlín. She picked me up at the train station, she helped me with everything: the visa, accommodation, opening bank account etc. She was always there for me.
2. Did your studies meet your expectations?
Yes. I was working in India in the field of drug discovery and while working I realized that making biologically active molecule is simple but getting the solubility is a big problem. Dr. Vícha works in such a field where chances of increasing the solubility of the organic molecules are quite high. I am really happy that I got the things which I expected in the beginning of the study.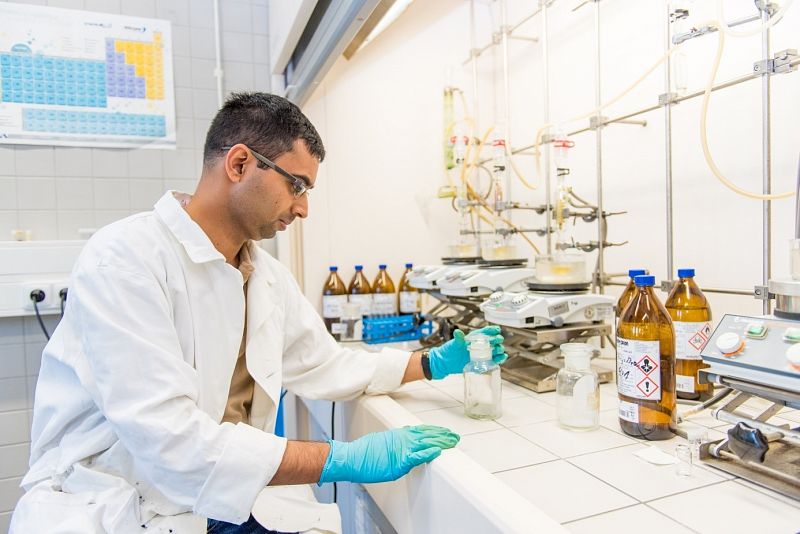 photo: Jan Salač
3. What do you think about the university facilities?
Compared to working conditions in India these labs are good. Most of the facilities that are necessary to carry out a good research are available here. So, working in such labs is very good experience. The new building of the laboratory centre is really nice.
4. Were there any differences from studying in your country?
Total difference. In India there is only one exam in one semester for every subject. If you do not do good in one exam, then the next chance comes in the next semester. Here it is better, if someone is not good in one exam, he can prepare more and do the exam again.
The education system here is more practical. Bachelor and Master students learn how to work in lab, so there are more prepared for their jobs. Students have more practical knowledge, which makes them capable of working in industry. In India we have more theoretical system, we do not have much exposure to labs.
The Bachelor and Master theses prepare you for research. Then the students are exposed to new findings in research and it is very important. In India we do not do these theses, except at a few very good institutes.
5.  What was the biggest surprise with regard to studying or living in the Czech Republic?
Cold. I come from a region where the temperature in the summer is approx. 44 - 45 °C and in winter around 20 - 22 °C. When I came here, I brought only one sweater which could protect me only from the winters in India. But I arrived in November and it was freezing! The first thing I purchased was a new winter jacket.
photo: Shantanu Kulkarni
6. What do you think of the people in the Czech Republic?
The people are very nice and helpful, even those who are not able to speak English try to help you somehow. During my first shopping in the Czech Republic I wanted to purchase some vegetables and fruits and I did not know their names, so I requested one elderly lady to help me out. Although she could not speak any English, she took me around the shop and showed me the things I wanted to purchase.
7. What was your most memorable experience from studying and living in the Czech Republic?
Trips organized by Buddy System Zlín. The best experience was the Amsterdam trip.
Every trip is organized properly. For example, they said at a certain time we would be leaving Zlín and that at this time we would reach Amsterdam and it was exactly like that. Perfect time management.
Every place is beautiful in the Czech Republic. I would like to go to Karlovy Vary and to Bohemian Paradise once again.
8. How do you think your stay in the Czech Republic has helped your career?
It is going to help me a lot. In India I can expect a very good job in a good company. Even if it takes me some time to find a good job, but I know that when I get the job, I will have a very good salary.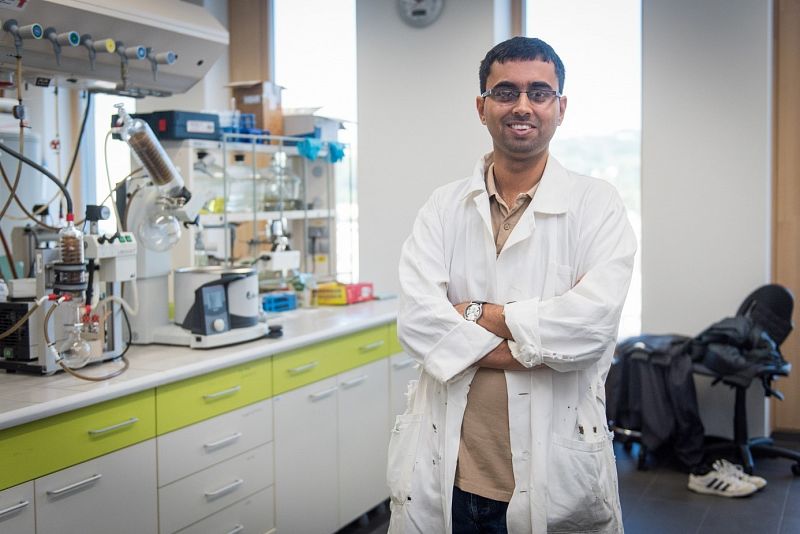 photo: Jan Salač
9. Do you have any advice for students thinking about studying in the Czech Republic?
They should come to the Czech Republic to study. People are very nice and always ready to help you. The scientific facilities are very good. It is very nice to work with highly motivated people here. The working culture is that people are working very hard during the week and weekends are relaxed. I really like this.
10. Have you found any friends for life here?
I stay at the university's dormitory, where I met students from all the world, from Europe, Africa, Asia, all over the globe! I learn about different cultures every day.
I made good friends from the Czech Republic too, most of them are from the same lab. They are very good friends, I could say forever. One of them is planning to come to India for my marriage.
More information about Tomas Bata University in Zlín:
Website
Degree programmes taught in English