David from Colombia, studying an Erasmus Mundus programme at the Czech Technical University Prague.
A place where you can grow as a professional focused on what is happening in the industry
When I arrived to Prague last year, it wasn't my first time in Prague, but this time I arrived as a full master student. I took the decision to study in Prague thanks to an Erasmus Mundus scholarship between my home university in Colombia and CTU. Even though there were other options in well-known universities in Europe, I knew that Prague was the path that I wanted to follow.       
With the advantage of knowing about Prague, it was clear to me that there was no other city could beat what Prague has to offer: Located in the center Europe, close to marvelous cities like Pilsen and Brno in Czech Republic, Wien in Austria and Dresden in Germany (just to mention a few), being an affordable city for students and having a warm international community where you feel just like home.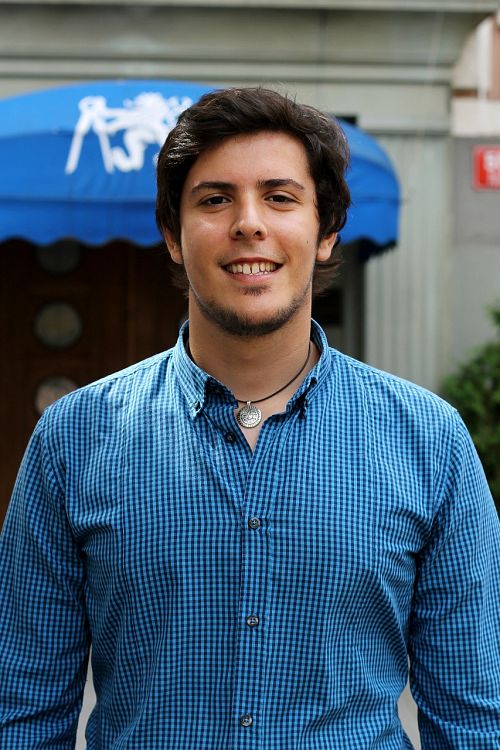 But it wasn't only the city itself that called my attention, it was also the reputation and history that CTU has that intrigued me. When I first read about CTU I was surprised by two main things: The way the education system works and the amount of faculties that CTU has. Even today it amazes me how different the education systems are between Latin America and Czech Republic, where in most of the lectures in Latin America the assistance is compulsory while in Czech Republic is mostly in cases of exercises and laboratories, that together with the fact that there is only one final exam per course gives the students a big change to work and study at the same.
As I mentioned CTU has many faculties, which gives us (students) a chance to not only choose from totally different fields of studies like bio medics or civil engineering, but also to study in English even at the level of Bachelor.
In my case, it was the faculty of transportation that attracted my attention, which may be surprising knowing that it is one of the newest and smallest faculties in the University, but even with that in mind, it is a great place for having an international experience thanks to several international programs between the faculty and countries like USA, Sweden and Austria.
Now, as I'm halfway through my master, I honestly can say that CTU exceeded by far my expectations. Even if my faculty itself is pretty small compared with the other faculties, I feel it is not only a place where students can grow as professionals focused on what is happening in the industry and the real life, rather than just students living in an abstract world, but also a warm environment where the relations between professors and students are more positive and friendly than anywhere else I have studied.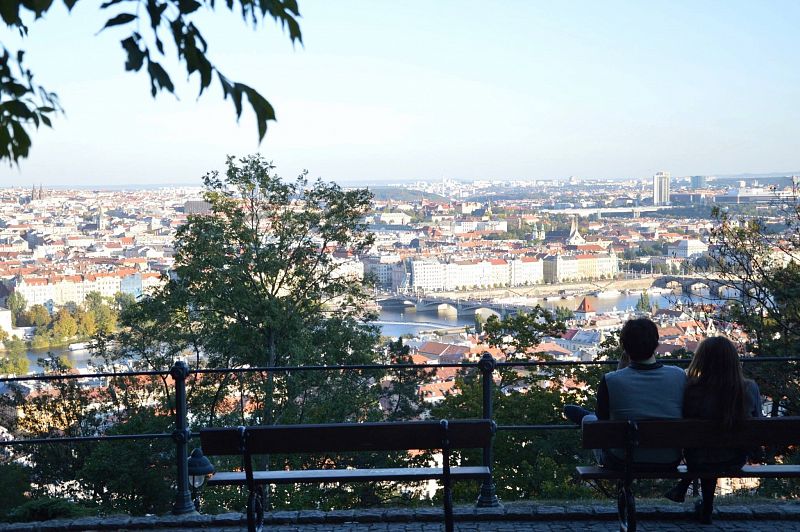 From Prague and CTU I actually have to say that it is the international community in Prague the most amazing part of living here. Prague being a city where students from all the world feel just like one family, where you learn from people you though you would never met, cooking food from countries that you didn't heard of until that point and more important than anything else: having friends that are closer than family and support you even in that moments when you miss your home more than anything else.
For those of you who may read this and may still have doubts about CTU, let me tell you: The decision of choosing CTU was one of the best decision in my life, and I'm sure you will find CTU as a second home, where you will not only grow as a professional but also meet fantastic people from around the world. 
More information about Czech Technical University in Prague:
Website / Facebook / Twitter
Degree programmes taught in English