About me: Anjanette
2020 Ambassador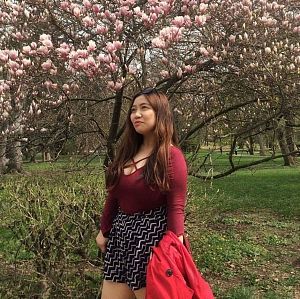 Although I am a Philippine national, my identity does not exactly align with it. I was born in the Philippines, but my family is American. At a young age, we moved to Dubai, where I lived for my entire life until I moved to the Czech Republic.
I left Dubai to pursue my passion - so, I moved to Brno to study at Masaryk University, as I am interested in International Relations. I am currently doing a bachelor's program in International Relations and European Politics.
I am in this field of study specifically because I enjoy politics - especially European politics; and also because of an experience I had in high school.
I was chosen to be a delegate for the UNICEF Schools for Asia program, which sent me to Nepal for a short trip. I enjoyed working with them and decided I'd want to work with an NGO like UNICEF. When speaking to the people in our small delegation, I asked how they got into their field. Upon hearing that they all had a background in International Relations, I knew what I needed to do.
I also speak 4 different languages, due to growing up in the multicultural city of Dubai. English is my first language, and I speak both Arabic and French due to learning it in school all my life. I also speak Filipino, though I am most comfortable speaking in English. I am also trying to learn Czech, but it's not the easiest!
Not only am I studying right now, but I also work part-time: I am in marketing, and I help out with social media and press releases as a Content Specialist at Kiwi.com. On top of that, I also teach English, as many people in Brno want to learn English from a native speaker.