I'm a second-year student at the University of Hradec Kralove, yes, its name gives away its location. It is situated in the small but beautiful and youthful town of Hradec Kralove, which is about an hour from Prague. I'm pursuing my degree in Financial Management in the faculty of Informatics and Management.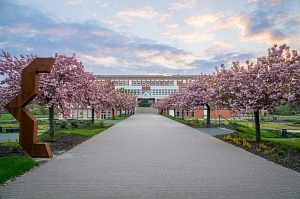 When I chose UHK, I didn't know what to expect, but it has continued to exceed my expectations in more ways than one. The University has four faculties, including the Philosophical Faculty, Faculty of Science, Faculty of Education and the Faculty of Informatics and Management. Each of these has multiple departments with many study programs to choose from.
As I am studying full time in the Czech language, I appreciate the flexibility of being able to blend my studies and take some of my subjects in the English language, which allows me to meet students in the international community as well as Czech students, also I'm able to make my own timetable using the online learning platform and manage my time in such a way that I am able to pursue my other interests and other hobbies like cycling (Hradec Kralove is one of the best towns for cyclists) and also work.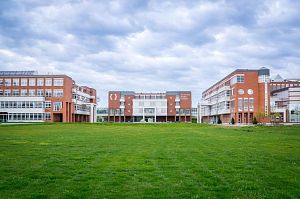 UHK, well-located in a place easily accessible by bus or bike and is a walkable distance from the town Centre particularly my campus has great, well-furnished rooms and resources to cater to students, for example, all UHK students have the opportunity to use a free MS Office 365 package.
The University Library, located in the Common education facility is not only furnished with over 250,000 books and Databases, but also offers students, staff and the general public, with overall free library and information services, and creates an environment suitable for studies and research. Students also have the option of using the town's much bigger scientific research library at a cheap subscription fee for students.
Sometimes, when I have long days of class, I make use of the school cafeteria, which has affordable, good quality meal options for students.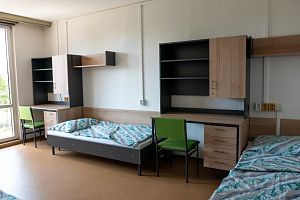 Now to something a bit more personal, life as a student abroad has its challenges, and these, varied in nature, demand solutions in order allow one's studies to proceed smoothly. The university a Centre for Information, Counselling and Career Advice where all students have access to free help for the varied issues they may encounter including support with socio-legal issues, social support, debt issues, financing your studies, accommodation, adapting to university study, excessive-stage fright, psychological difficulties or resolving misunderstandings or conflicts.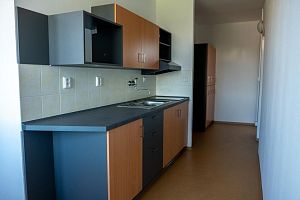 UHK offers accommodation in the Halls of Residence to all international students, which come furnished with Beddings, laundry room services, Rental of a set of dishes, Iron rental,  As part of their free-time activities, students can play table tennis or use the sports court on the premises of the halls of residence.
My experience at UHK has been an amazing one and I look forward to enjoying the rest of my stay here, and doing my best in my studies! Expect nothing but the best as you come here J