Sitting close to my window, I was thinking of an amazing experience I encountered during my eight months of stay in the Czech Republic. How can I describe it in a few words? Educative, fun, sociable, friendly, adventurous and full of love.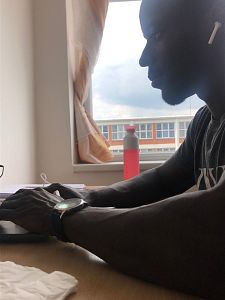 This quickly alerted me to put down these few words about MY CZECH WAY OF LIFE. First and foremost I currently reside in Zlin, a beautiful city located in southeastern Moravia in the Czech Republic, the seat of the Zlin Region, on the Dřevnice River. Remember that natives can help in the easiest and closest way to learn and practice the Czech language. I must admit learning the Czech language is super difficult but it so beautiful when you can speak and understand the language.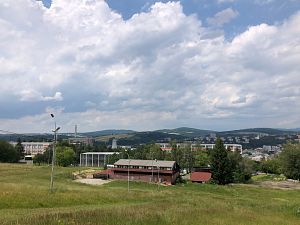 I can boast of knowing some basic Czech phrases to be able to keep up with the natives during the conversation. What I have noticed about Czechs living in Zlin is that they are very reserved and mostly find it difficult to communicate with an individual in English even if they have a little knowledge in the language. Mostly, they are scared of making mistakes hence not speaking the language at all.
Most of all, I enjoy my time walking around the city, going hiking to appreciate the greeny nature of the city.
As a foreigner, when you begin to speak the Czech language with them, they appreciate your efforts and start to be open to you. Most Czechs believe in the preservation of their culture, language and history so in so doing as a foreigner, being able to communicate with a native in the Czech language, they get close to you and share ideas.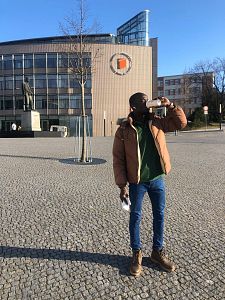 Studying here in Zlin one way or the other "has influenced me in my way of doing things. Zlin is such a quiet city and mostly you make plans or schedules before executing those tasks. This helps you to have very good results and well-planned activities during the day and days ahead. I normally enjoy walking since my university is just about 5-10 minutes' walk away from my accommodation. The university is equipped with state of the art laboratories, libraries, lecture rooms, conference rooms, canteen, and a whole building allocated for research work (Center for Polymer Systems). This should tell you how science oriented the university is and the University's enthusiasm for research work. I mostly spend my time at the Lecture rooms, Research Centre and Laboratory rooms during the day. Most often I prefer to complete all tasks and assignment days or weeks before the deadline.
I also take time off my busy schedules to spend one hour to exercise and stay fit. Just at the back of my hostel is an open gym where I mostly spend the early hours of my day. At times, I do visit the gym to continue with my routine and train very hard.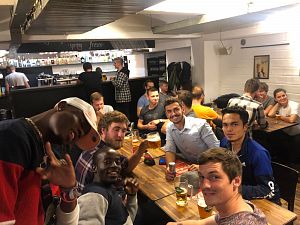 About Czech foods, my first time of trying Czech food was on my flight from Dubai to Prague. I was served mashed Potatoes (bramborova kase) upon my request. I must admit I did not enjoy it which I understood because it was my first try and also coming from the fact that I was used to some particular kinds of dishes.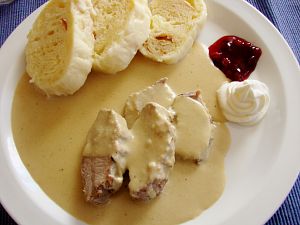 So I took it upon myself to make an effort to try again when I finally arrive in the Czech Republic. I ordered the same dish 5 days after my arrival in Zlin from a restaurant and trust me it tasted great. I also tasted the famous Czech cuisine, Bread dumplings (knedliky), Czech soups and many more. With time I realized I craved more for Czech meals than my native cuisine.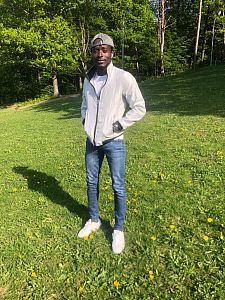 Travelling across cities in Czech can be easy when one is used to it but difficult when it is your first time. I, for example, encountered a similar challenge. I was supposed to travel from a city called Brno to Zlin and I ended sitting on a train going to Prague. It was sad and at the same time very funny. The conductor was very friendly and told me to alight at the next city and buy a ticket to my destination and gave me the simplest way to be able to locate my train. 
I do know there is so much ahead to make my stay in Zlin very fruitful and successful and look forward to greater experience.
I would like to end here and wish everyone a HEZKY VIKEND! HAVE A NICE WEEKEND!