At the University of South Bohemia, I am currently studying the last year of my Bachelor degree in Agricultural Biotechnology and I am going to pursue my Master´s degree at USB as well because it is a great place to study. The University is situated in a beautiful and lively city of České Budějovice where you can enjoy not only the historical atmosphere of the city but also its nightlife, in addition to all the outdoor activities like sports or hiking and many festivals going on throughout the year.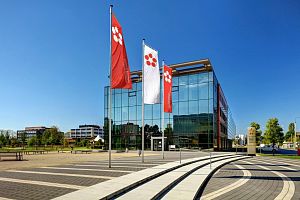 When I was choosing the right place to study, the region and the city, where I intended to spend most of my time, were very important factors for me. Everything at USB just fits me perfectly – almost all places are in the walking distance from the university campus, it is easy to travel to neighbouring counties because the university location simply allows comfortable travelling within the whole Czech Republic and Central Europe too, the lifestyle here is calm but on the other hand, you can experience a lot of fun, and what I like the most is the large and modern student campus full of greenery.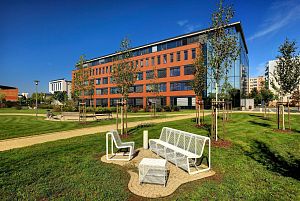 On the campus, you can find everything in one place. Firstly, the library - a modern and peaceful place, where I can spend my time studying or just having a cup of coffee with my friends. Secondly, the canteen called Menza, where I always have lunch between the lectures and I can have a delicious pizza here too, everything for affordable prices, then the USB cafeteria, the dormitories with well-furnished rooms and last, but not least, is the student club called "Kampa" - the heart of student parties and the right place to chill and meet friends after a long study session. Worth to note, Kampa is surrounded by a few mini-pastures for horses and sheep :)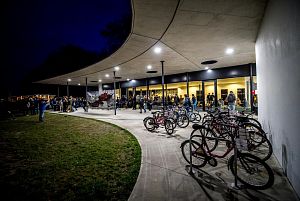 Near the campus, there is the park "Stromovka" with a small lake. Perfect place for a morning run or walk with a dog from the university shelter. And near the dormitories, you can find basketball and tennis courts or in case of bad weather, you can visit the gym at one of the dormitories.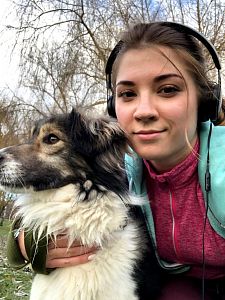 My University offers a huge number of different study programmes and fields, so everybody can find what he/she likes at 8 different faculties: Faculty of Economics, Faculty of Fisheries & Protection of Waters, Faculty of Arts, Faculty of Education, Faculty of Science, Faculty of Theology, Faculty of Health and Social Sciences, Faculty of Agriculture. The university supports foreign students a lot, it has the Information, Counselling, and Career Advice centre available to all students and the International Office is always ready to help with visa and legal issues, scholarships, accommodation etc. Even adapting to the university system and life is not difficult, buddies and members of Erasmus Student Network ESN USB Budweis will never let you down.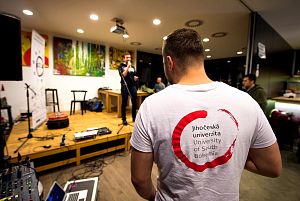 I am studying the Agricultural Biotechnology programme, and I was surprised at how new and well-equipped our faculty's Biotechnology centre laboratories are. Such a pleasure to study at this modern and highly technological place! For those who are interested in science as I am, our university cooperates with the Biology Centre CAS (Czech Academy of Science), where you can take an internship or job.
About work and study at the same time - it is more than possible. Talking from my own experience, you can, for example, take a classic student's part-time job or you can also help at one of the university departments and get a stipend for it. Without problems, you can combine your studies with working and your free time.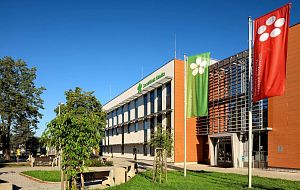 You would ask, does the University of South Bohemia met my expectations? I say that it has even exceeded them! I have never thought about how the place where I study can influence me. My university is motivating and inspiring me. And I wish everyone to find the right place to study, as I did! :)