My name is Malombe Victor, a 2020 Erasmus+ alumni of Brno University of Technology (BUT). My home country is Kenya, a beautiful country in East Africa. I came to know about BUT in 2016 during my masters at Strathmore University where some units were taught by BUT faculty through an agreement with Strathmore University. I really liked their teaching style and research mentorship and I looked forward to the day I would engage with them face to face. As I was conducting my preliminary studies for my PhD in 2019, an opportunity to travel to Czech Republic via Erasmus+ student exchange programme came through. I knew that was the best shot to lay a strong foundation for my research. My family was excited as well, even though I was to be away for 3 months, they knew that it was an important step. 
This was my first international trip, and I was informed that the program would begin during the winter season. Obviously, I knew the weather would be cold, so I got two jackets and a sweater. However, nothing could have prepared me for the reality.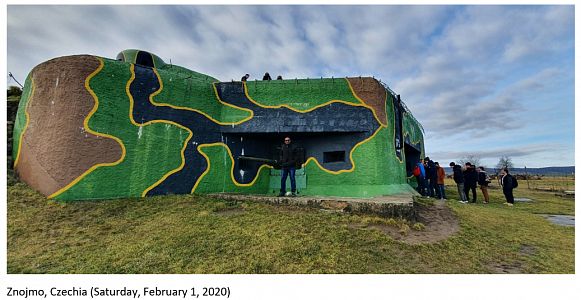 When I arrived at destination airport (Vienna), I was totally shocked by the extent of coldness. I was in a pair of rubber shoes, no hand gloves nor hat and the jacket was not up to the winter standard. I couldn't believe a place could be that cold. My feet, hands and ears were literally freezing but I had to make it to BUT. 
My Erasmus+ buddy (Jozef) who was waiting for me at the bus station in Brno helped me a great deal to finally settle during the first week. Erasmus Student Network VUT Brno - ESN VUT Brno had arranged many activities for foreigners aimed at knowing the Brno city and neighbouring attraction sites. 
We had a tour around the magnificent city of Brno. I admired the architectural designs of the buildings; the efficient transport system and the way technology was applied in various places in Brno. We also toured various places outside Brno such as Znojmo where I learned some history about Czech during WW2.  
We visited several wineries (and breweries) to learn more about Czech as the country is famous in this area. It was quite a revealing and interesting experience and observed unusual things such as the strange straws used in wine tasting. 
What I Study 
My Erasmus+ traineeship was in the Faculty of Information Technology (FIT) where I conducted research as a guest researcher under the networks and distributed systems research group (NES@FIT). I worked closely with my supervisor and mentor, Ing. Petr Matousek, Ph.D., M.A., who guided my research activities. My research was on cybersecurity and digital forensics whereby we explored and created innovative tools for identifying mobile applications. Our research work was presented at the EAI International Conference on Digital Forensics & Cyber Crime, Boston, US and can be accessed via https://link.springer.com/chapter/10.1007%2F978-3-030-68734-2_1. 
School Facilities 
Most school facilities have modern designs and are equipped with latest technologies. During winter, the interior of the buildings was heated 24/7 to raise the temperatures. The most eye-catching facility was the building complex at the Faculty of Electrical Engineering and Communication. Since the University was started a long time ago, there are some buildings that have old unique designs, but are very bright and beautiful. For instance, the FIT has two buildings one with a modern design and the other with an old design. The restaurants are very tidy, and the dorms are well conditioned for a comfortable stay, even during the covid-19 lockdown.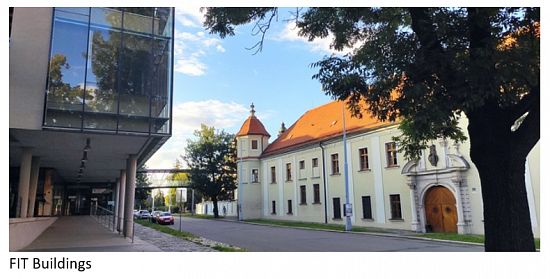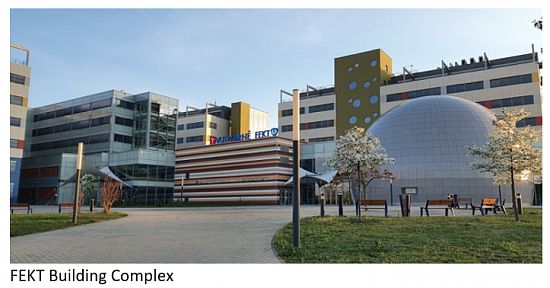 Proximity of Buildings 
The University's buildings are distributed in various locations within the Brno city. The dormitories are far from the faculties. However, the excellent public transport system in Brno made my movements very efficient and convenient. Often, I would board a bus, tram, or trolleybus from one place to another. On average, it took 10 to 20 minutes to commute from one location to another. Sometimes I would walk to enjoy the beautiful sceneries of the city as well as keep physical fitness. 
Sports Facilities, School Restaurants, Canteens 
I am not into sports much, but I noticed numerous sport facilities distributed in various locations such as near dormitories and at the faculties. I enrolled into indoor fit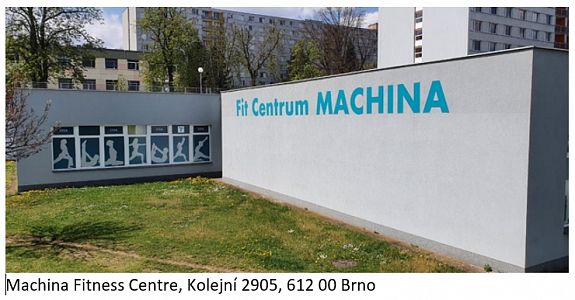 ness course which was conducted weekly. The sessions were intensive and helped me keep fit, in addition to my morning cycling activities using rental bicycles for nextbike Czech Republic s.r.o. The gym was well equipped, including other indoor fitness activities such as yoga. All these indoor sporting are housed at the Machina Fitness Centre, Kolejní 2905, 612 00 Brno. The sports complex has well marked athletics tracks fields for football and basketball among others. I did not participate in these. 
The school restaurants and cafeterias are also distributed in the dormitories and faculty complexes. No matter where you are
, there would be an eatery nearby. My favourite food was rýže se smaženým vepřovým masem a ovocným salátem. However, I often cooked my own food at the dormitories. I had brought some raw food, mostly white corn flour used to make ugali, a Kenyan delicacy. 
I occasionally shopped for vegetables, fruits, and dry food at the canteen in the dormitory building. This was helpful when I di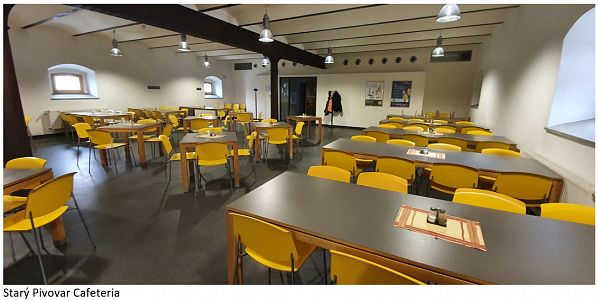 dn't want to commute to a bigger store such as Tesco, Albert or Lidl.  I didn't use the library because I had an office space at the department and all my reading material was in digital format. 
Dorms 
The university has large dormitories that accommodate thousands of students. For the duration I was in Brno, I stayed at three different dorms, located in different locations in Brno. Overall, they were nice. I most liked the laundry and internet services inside the dorms. The environment was conducive for prolonged stay especially during the period of state of emergency due to the covid-19 pandemic.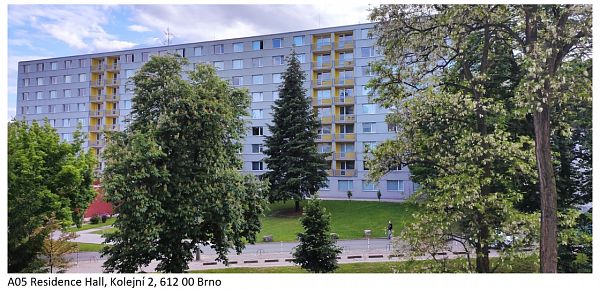 General Summary about Czech Experience 
My trip to Czech was successful as I achieved my goals. Apart from the quality learning and research advantage, I admired the effectiveness in which technology is applied in all sectors such as transport, education, retail and governance. Czech people are serious in building their economy and I admire the progress they have made given the war history. The only major challenge I had was language barrier. I relied much on translation apps to shop and find my way around. 
The unpleasant experiences I had mostly came about because of the effects of Covid-19 pandemic, which extended my stay for around 3 months. During this period, a lot happened, but I'm glad now that I'm home safe.  
I look forward to returning to the Czech Republic with my family!