I'm not the type of person to quit something partway through; I feel that it's important to finish what I've started. I'm also not the type of person to sit down and think about things before starting them. Therefore at the age when I learned driving, I swiftly turned into a petrol head.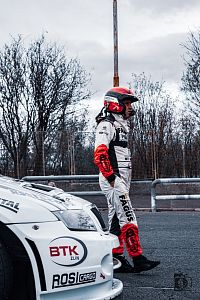 I started working on race cars in a college project, and since then it became a significant part of my life. From that day onwards, I have always traded my grades, social life, health, and college hours for getting extra time to construct the Greatest student Project car(Formula student car)in history.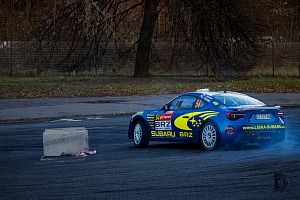 But auto racing is different; it never goes as you planned, so you end up disappointed with not so excellent result. 
Still, you pick up your tools next season and start with the same motive to achieve the impossible. It makes you crazy, yet you keep going back to it again and again, year after year.
This interest in automotive Engineering brought me to Europe for my master's study. I study Automotive engineering at CTU, Prague. I was amazed by the technological advancements and opportunities in this sector after coming to the Czech Republic. It was kind of an upgrade for me, from a hatchback to a limousine, when comparing the R&D field.
Now speaking about the picture here, it is from a rally which I was present last year. It was an exciting rally; there were unique cars and top-notch drivers present, competing against each other. These two driver duos were not in a blazing fast car, they were driving an old Skoda, but I don't know what was under that hood; they were holding good positions. As Vin diesel once said in fast and furious eight, and I quote:
"It doesn't matter what's under the hood; the only thing that matters is who is behind the wheel."
The statement is only partially true because me being an Automobile engineer, I know the things under the hood makes a big difference. But on this day, I saw what Vin diesel meant when those words turned into reality. These two men were great at what they were doing until their vehicle slipped at a corner and bumped the rear tires real bad. 
With such major damage, it was a gone game for them. Yet, they believed in themselves and their work; they pitted for the repairs. Moments later, they were back on track, competing, and giving tough mettle to other participants. This image was shot at that moment when they were trying to push to their limits to gain few positions. What makes me like this image, in particular as a photographer, is the emotions in the picture. It has a mix of hope, despair, anger, calmness, excitement, exhaustion, addiction, and above all, the feeling that clearly showed this race meant the world to them. For them, the whole event was blissful and unfortunate, terrifyingly exciting, and was like an endless adventure. 
I came back home with hundreds of pictures and this message, which I can relate to this year of 2020. That it doesn't matter how hard life hits you, believe in yourself, and never stop pushing to be the best you can.