Have you ever stayed in the cottage (in Czech: chata, chalupa) in the Czech Republic? Staying in the cottage is one of the favourite ways for Czech people to spend the summer. Recently the demand for domestic trips has increased due to covid and the cottages in CR have become more popular. This summer I've experienced my first stay in the cottage in CR, so here I'll write a short review about my summer trip.
The cottage where I've stayed with my friends is located in a small town named Žamberk, which is near the border between the CR and Poland. This town is called "brána do Orlických hor (in English: the gate to Eagle Mountains)", which are a mountain range located in northeastern Bohemia.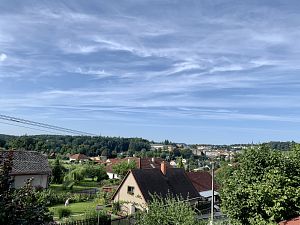 We went for a long hike to Pastviny (a village next to Žamberk) right the next day after our arrival. According to the map, there is a lake in Pastviny, where we could swim and take a rest. We walked, walked and walked through the forest and huge cornfield… When we arrived at Pastviny, it was already lunchtime, so we had a light meal and went near the lake to swim. Spending time by the water after long walking was amazing. We also enjoyed the roller coaster, had some beer and went back to the cottage. That day we walked about 25 km and it was really tough for many of us, who were tend to stay at home during the lockdown. However, I felt such a sense of accomplishment when we safely arrived at the cottage. We enjoyed the nature view and fresh air of the forest, which made me happy and satisfied.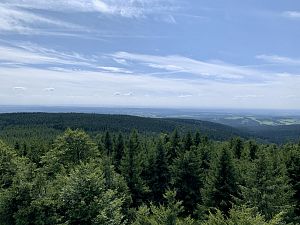 The next days we went sightseeing at the centre of Žamberk and also did another trip to Orlické Hory. We spent the nights making dinner together and enjoying the board games. The last night in Žamberk, we watched the shooting stars in the garden of the cottage. We looked up at the sky so carefully that no one didn't speak and there was complete silence. Suddenly there was a cheer of delight as the shooting stars fell down. It was my first experience stargazing for such a long time and I felt so relaxed.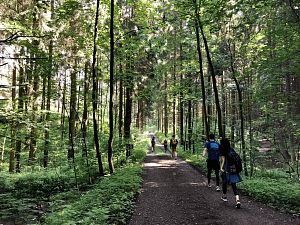 Time flies when we are having a good time. The week in the cottage was over before I knew it, but it was a precious experience for me and I'll never forget the time with my wonderful friends.