I love many things as an international student in Czechia. Since arriving here, I have come to call Czechia my second home, and I believe it was wise to pursue higher studies here. Some of the things that stand out to me as an international student besides the academic aspects are as follows: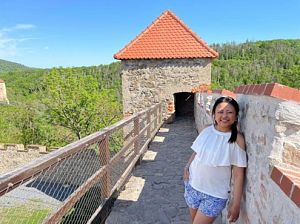 Rich in history and culture:
Czechia is home to stunning buildings, hearty delicacies, and a dynamic arts community. There is always something fresh to see and do, from the beautiful churches and castles to the quaint little alleyways paved with cobblestones.
Student-friendly prices:
Czechia is a famous study-abroad destination for students from other countries. I am from Asia and am surrounded by other Asians in my classes. The cost of living is manageable for students due to affordable public transportation and dormitory accommodation available. At Masaryk university, there are about nine student facilities to choose from, catering to over 3,800 students.
Friendly locals:
Coming from my own experience, I have never experienced racism, and the Czech folks I have met are so far kind and hospitable. I've had no problem striking up conversations and meeting new acquaintances. I've met many kind people in my neighbourhood and at university.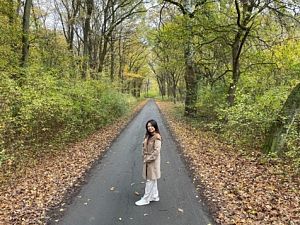 The spectacular natural beauty:
Czechia is home to many breathtaking natural features, from the country's gently sloping hills to lush woods and crystal-clear lakes. Whether you're looking for a place to go biking, hiking, or strolling in the woods, you'll find it here.
 
The location:
Because of its central location in Europe, Czechia is both an accessible destination and a good jumping-off point for excursions to other areas of the continent. When I have free time, I travel to different towns around Czechia, such as its UNESCO heritage sites. Other countries that I have travelled to from the Czech Republic are Austria, Germany, and Slovakia.
My experience as an international student in Czechia has been fantastic. There is much to admire about this nation, from its illustrious past and fascinating culture to its kind and welcoming people and breathtaking landscapes.