Sopheakmonkol Sok is a co-founder and Chief Executive Officer of Codingate Technology. He also holds the Cambodian Young Entrepreneur Smart Technology Award 2016 and the Forbes 30 under 30 Asia 2017 title. In 2017, he was awarded as the best founder of the startup within the ASEAN Best Founder and ASEAN-India Young Leader Awards of 2018. In 2019 he received the Global Startup Awards in the category Founder of the Year.
Sopheakmonkol was one of the
scholarship holders of the University of Hradec Králové, where he studied the Bachelor study programme in Information Management from 2009 to 2012 with excellent results. Studying at UHK helped him to the knowledge he needed, and finally led him to found his own Codingate Technology company in Cambodia, which deals with the development and innovation of digital technologies.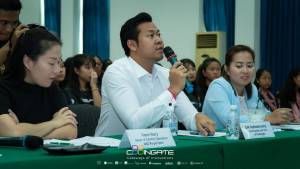 His personal mission is to put into practice good educational principles that will bring Cambodian youth a higher quality of life and measures of overall life happiness. Furthermore, his dream is to initiate changes towards the modernization of the Cambodian education system and to develop new learning methods through practical experience. He wants to awaken passion in Cambodian youth and help them find inspiration to become technology leaders one day.
In his mission, he became an inspiring l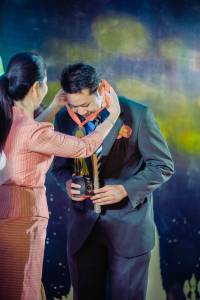 eader in the Cambodian technology community. Sopheakmonkol carries the vision and desire to innovate digital technologies that will ensure business growth and prosperity throughout Cambodian society. In 2013, his company launched the Skills exchange laptop project with the aim of obtaining laptops for fifteen disadvantaged students who have previously studied computer science without computers. The campaign was to encourage students to develop technical solutions, not for a cash reward, but in the form of laptops. The Codingate company was created with the success of this initial project. Its main mission is to continue to help other young students finding a job.

Interested in the University of Hradec Králové, Faculty of Informatics and Management? Find more information on their website!