Are you coming to study in Czechia or do you already study here?  We might be looking just for YOU! 
---
why become a STUDY IN ambassador? 
You will be sharing your experience with life and studies in  Czechia. Our social media and blog followers will be able to keep up with your journey. The community of international students in Czechia is widespread and our aim is to bring you all together - you will be the voice of the student community and you get to choose how!
HOW TO GET INVOLVED?
You can choose platforms you are interested in (1 to 3 options):
TEAM INSTAGRAM: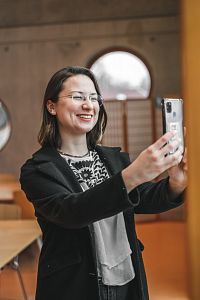 Feeling good about taking over our IG? We would be delighted if you share your week on campus with our followers through IG stories. Are you enjoying the beautiful weather in your city, and you just captured a great photo or reel? Be a part of our IG team that helps us attract more students to Czechia. On top of that, you can host a live session with fellow international students, teachers, or anyone who is somehow connected to studying abroad. Let the world know! 
TEAM YOU TUBE: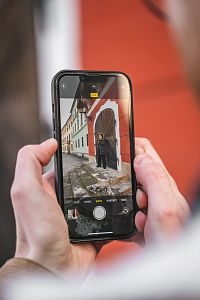 Love vlogging and creating video content? You will make short instructional videos about your life and the lives of fellow students here in Czechia. You will get familiar with the whole video–making process as you brainstorm, film, and edit. Last year we had a great collaboration with documentary director Jan Látal and Janek & Honza from Honest Guide.   
 TEAM STUDENT BLOG: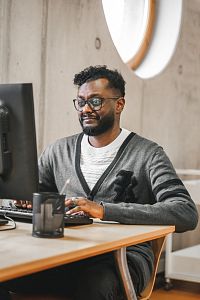 Are you less of a "stage" person but you love writing? This is exactly the channel for you! You will be writing articles about your life and studies. We don't care that much about how many classrooms there are in your university, we want to hear about your day-to-day life experiences! Ever found yourself confused about some Czech words? Tell us about it!  
As a STUDY IN Ambassador, you will have a chance to be part of our webinars and to share and exchange your experience via STUDY IN FB group of prospective students. 
 
We are looking for students who would like to share their experience and have ambitions to gain practical experience with social media, marketing, and video making. Throughout the year, we meet up as a group to share experiences, learn new skills, swap ideas, and have a good time! And we can provide you with a great reference that will shine in your CV! You can also participate in all the meetups (all for free!).  
HOW TO APPLY
Applications for STUDY IN ambassadors 2022/2023 are closed now. Reach us via IG direct message  or ambassadors@studyin.cz  if you have more questions for the upcoming Call.
Please bear in mind that there is no financial compensation for becoming our STUDY IN Ambassador.