Are you an international student in Czechia? Or are you coming to Czechia to start your studies this autumn? We might be looking just for YOU! 
Applications for the Study in Czechia Ambassador programme are open till July 15, 2023! 
---
why become a STUDY IN ambassador? 
As a STUDY IN ambassador, you get to share your experience as an international student in Czechia and show prospective students worldwide why Czechia is the smart choice. Our social media followers will be able to keep up with your journey; this puts you in an exclusive position of someone who can help not only other students on their way to study in Czechia but those already here. You can be the one who can provide the freshmen with all the necessary information you wish you had when you started your university application journey and the one who can share important lifehacks for those who are already here - someone who can make a difference and become the voice of Czechia's widespread international student community.
The Study in Czechia Ambassador programme is a unique way to gain an extraordinary experience. We build on principles of volunteering so that we know that our international higher education system is represented by the right people: by the people who carry Czechia in their hearts. Nonetheless, it is not only about giving; we organize workshops, trips and fun programmes for our ambassador team. Your effort, together with our support, will help you to learn new things, acquire new skills and spend your free time in a meaningful and respectable way. 
HOW TO GET INVOLVED?
Ready to strengthen and enrich the community? Perfect! Just choose your preferred way (1 or 2 options):
TEAM SOCIAL MEDIA - INSTAGRAM,  YOUTUBE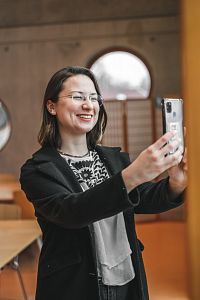 Do you enjoy IG takeovers? What about taking over our IG account? Share your week on your university campus with our followers, and show our audience the beautiful places of Czechia. Create original content through reels, photos or live sessions for our feed and help us attract more international students. There's even a possibility of creating videos for our YouTube channel - vlogs, YT shorts, and more professional videos requiring careful preparation and planning. We are open to your ideas and suggestions; we'll be more than happy to support your creativity!
 TEAM STUDENT BLOG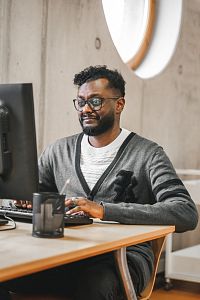 Do you love writing? Then this is precisely the channel for you! You will be writing articles about your life and studies. We don't care much about how many classrooms there are in your university. We want to hear about your day-to-day life experiences and tips on making student life in Czechia unforgettable! Share your thoughts and stories with our community of international students. 
Perks of being STUDY IN ambassador
Gaining experience in online marketing, social media, and a volunteer project

Free participation in thematic workshops

Community support (being part of our student community, networking, exchanging ideas, and having a good time) 

Self-promotion on our social networks (building your personal brand)

Regular meetups (travel, refreshment, and accommodation expenses covered)

Certificates, recommendations and reference letters for your CV and future job

Gift items and merch exclusively for STUDY IN ambassadors

Feedback on your work - factual data on the reach of your content, analytics
HOW TO APPLY
Fill in the form and upload all your inputs there as soon as possible (till July 15, 2023) and be ready to participate in the first meetup (October 6-8, 2023): 
CV in English.

300-500 word article in English on one of the following topics:

"Culture shock and how I got over it."

"What made me choose Czechia?"

"My experiences during my first days in the Czechia."

Max. 2-minute video in English in which you introduce yourself and your experience with your chosen topic.
We are looking for proactive students passionate about sharing their Czech experience, contributing to the international student community and gaining practical experience in social media and marketing.
If you have any questions, please get in touch with us via direct message on IG or send them to ambassadors@studyin.cz with "SIA 2023" in the subject line by July 15, 2023.