Diverse offer of study programmes
Czech universities offer long-standing reputations, unique conception and interesting specializations. Students can come for a short study visit or to complete their degree in a wide range of traditional as well as newly-emerging disciplines. Quality assurance of various activities of higher education institutions belongs to the main priorities of the Ministry of Education, Youth and Sports.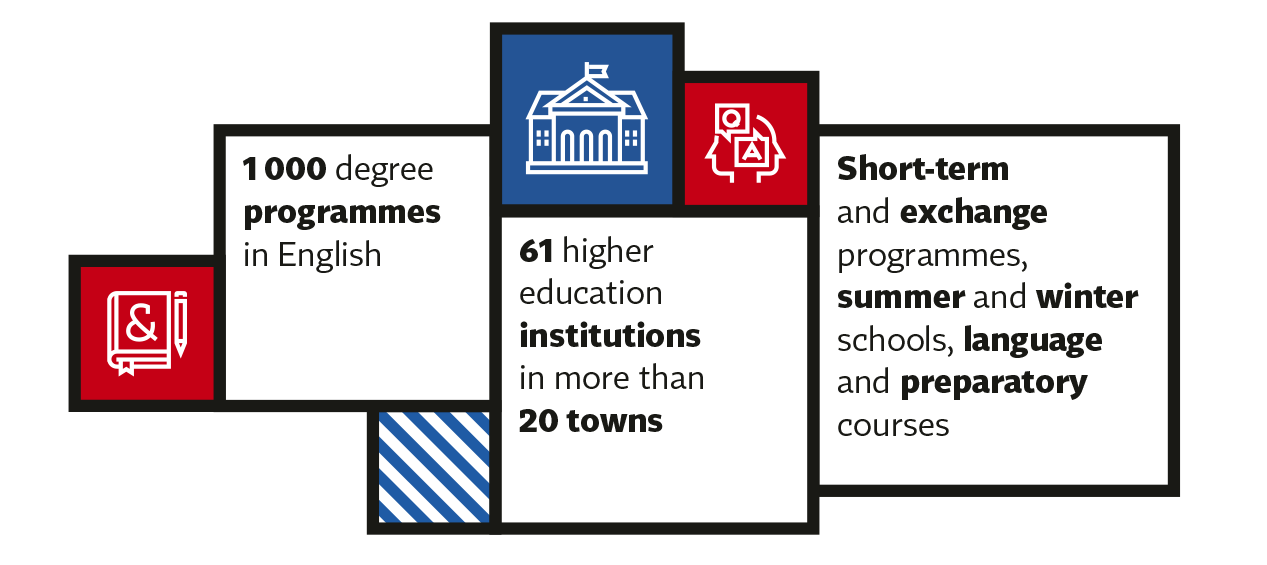 great place to live
Over 50,000 international students are studying at Czech higher education institutions and their interest is growing as the offer of study programmes in foreign language (especially in English) is increasing.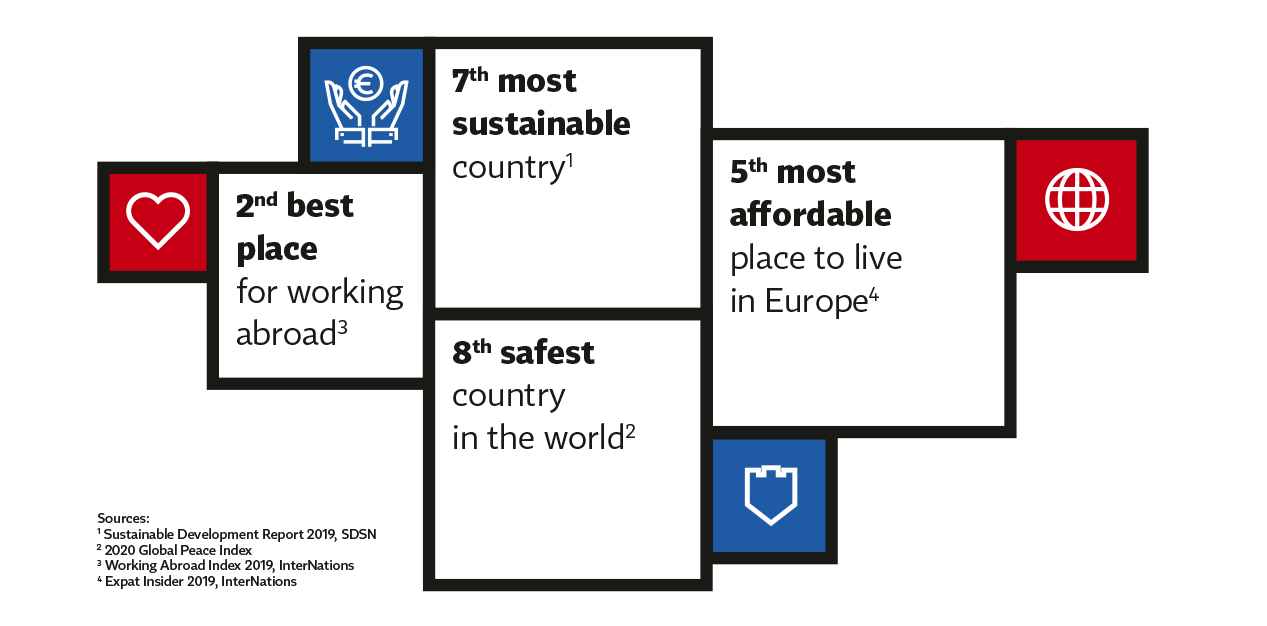 top-notch education and research
Czech universities are more and more involved in a wide range of international cooperation activities and programmes taking place in the European Union and other countries. High quality education and research, especially in Sciences, Engineering and Medicine, has a long tradition in the Czech Republic.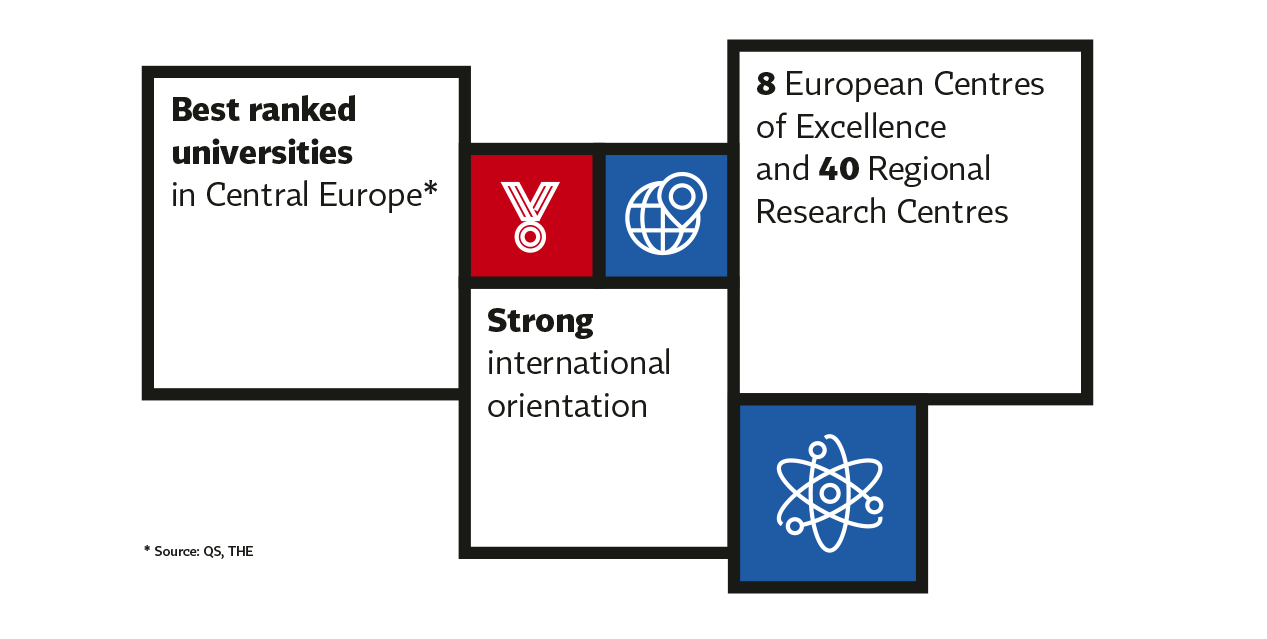 popular destination for international students
Great conditions and many benefits for international students.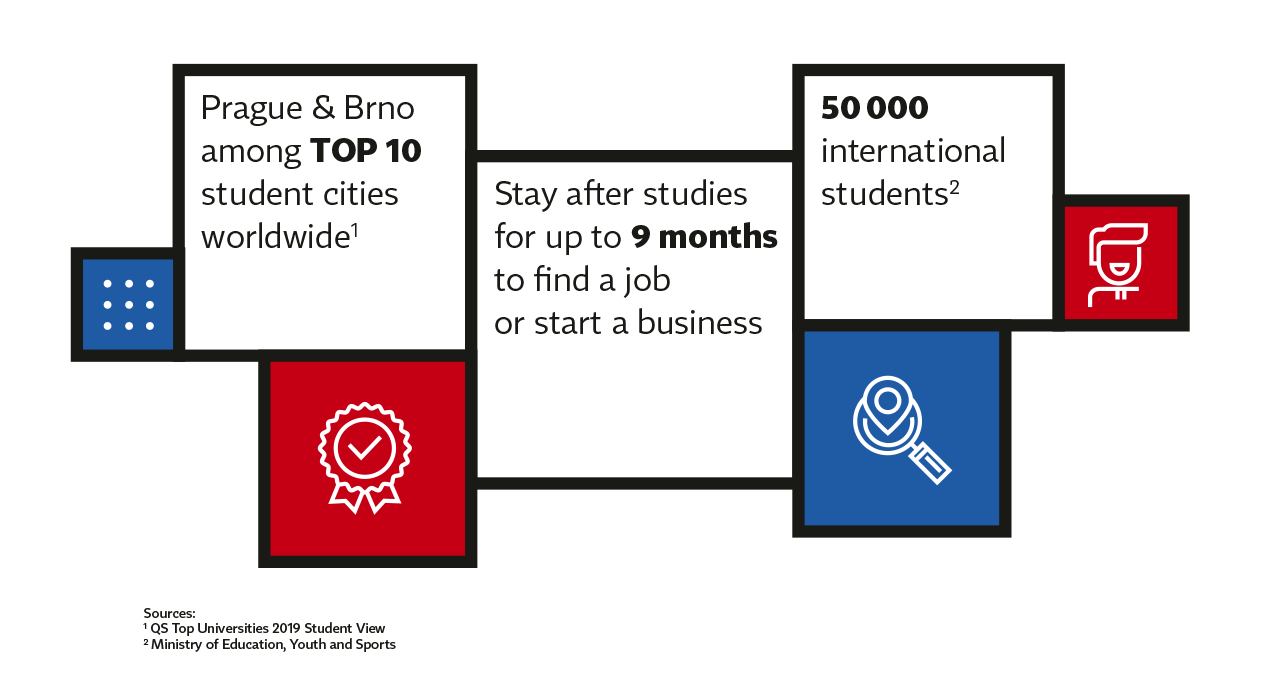 the heart of Europe
Studying in the Czech Republic places you in the middle of Europe and gives you a great chance to travel all over the continent and discover countries and places you might otherwise not have the opportunity to visit.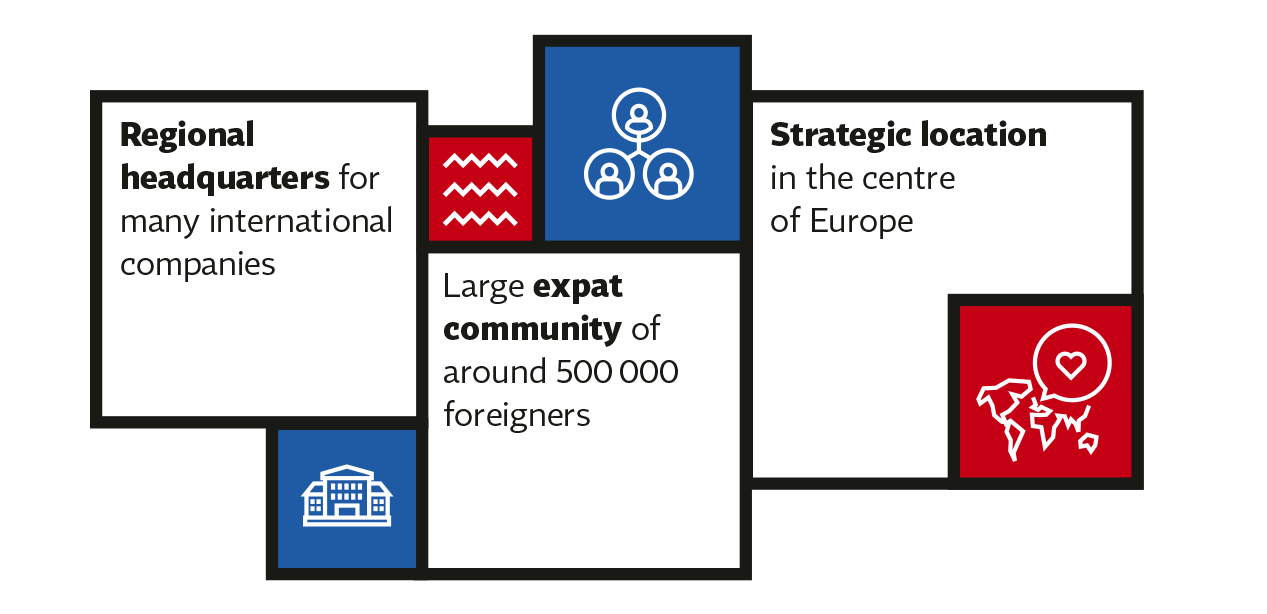 long tradition and rich culture
Owing to its geographic location, the Czech Republic is situated in the intersection of many cultures. The country's culture was historically formed mainly by Slavonic, German (Austrian) and Jewish influences, which resulted in a rich Central-European cultural heritage and lifestyle. The Czech Republic is sure to entertain you in between your studies!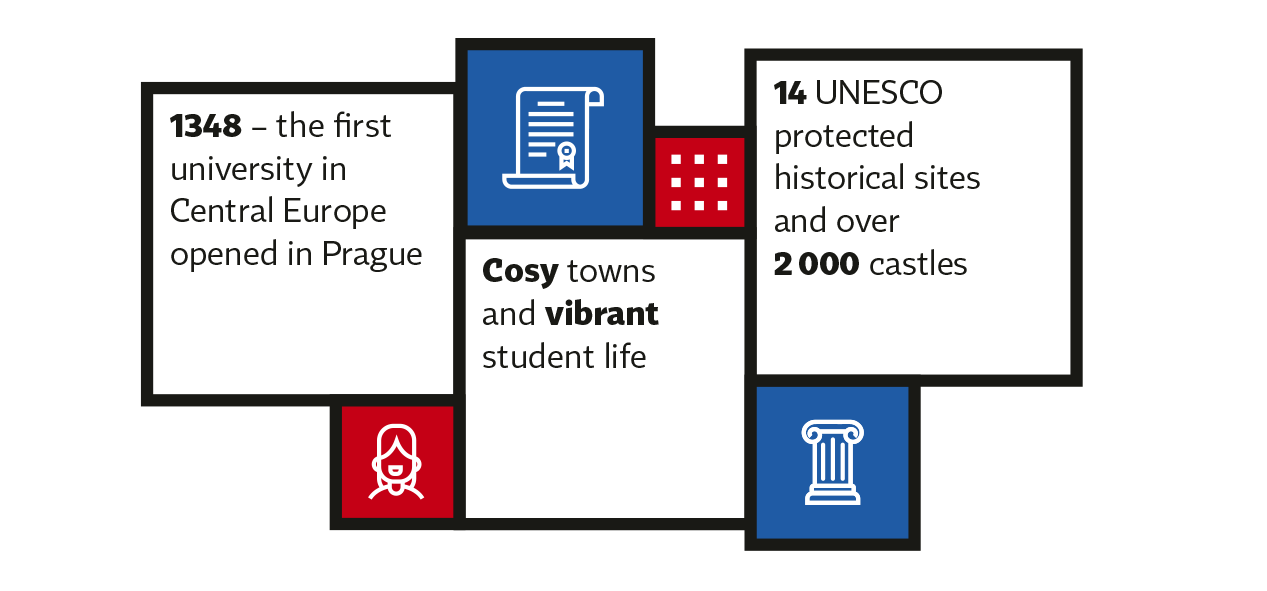 affordable living costs
The costs of living in the Czech Republic are not as high as the expenses in Western Europe and the life is thus more affordable.