International alumni met with universities in Washington, D.C. at the Embassy of Czechia. The event started with the arrival of representatives of nine Czechi universities, their international partner organizations, international alumni of Czech universities, and current Czech students who are living in the USA. 
This event format was a follow-up to the recent Student and Alumni Meetup in Prague, which showed that connecting international alumni with universities has a lot of merits. Alumni appreciate the opportunity to network with university representatives, they are interested in what has changed at their Czech alma mater and what the university has planned for the future. The university representatives appreciate the opportunity to find out what career paths their graduates choose and how their studies in Czechia have guided them further in life.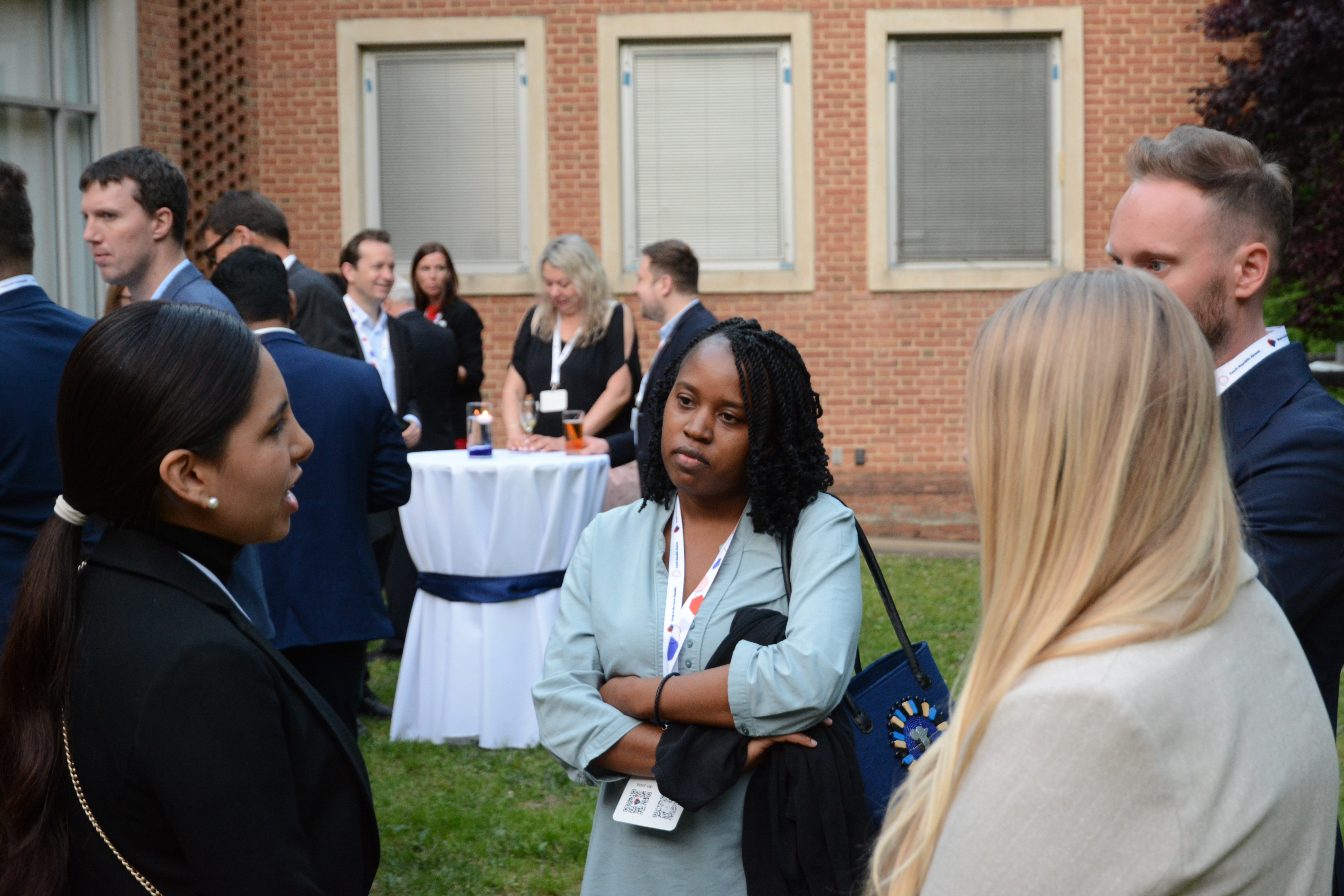 A hundred guests attended the event, for which we prepared Alumni Talks, a short discussion format in which two former students of Czech universities presented themselves on stage. 
Mikael Pir-Budagyan, who studied International Relations at the University of New York in Prague, evaluated his studies at the Czech university as very beneficial. Perhaps even more importantly, however, he emphasized the relationship to the country and Czech culture that he developed during his stay in Prague. 
"Czechia and the Czechs have never ceased to surprise me. One comes to a foreign country with many vague ideas, often even prejudices, and gradually discovers that the reality is much more varied. I have made friends in Czechia, even found my current partner, and have thus formed a certain bond with this Central European country forever. I guess that's why I'm here today."
Timothy Smetana, who represented the University of New York in Prague at the event, is himself a Czech university alumnus. "I chose Czechia many years ago because I have Czech ancestors and I wanted to get to know Czech culture better. I was surprised by how friendly and open the Czechs were to me. They were interested in my story and why I chose to live there. Now I am working at the university and contributing to giving other students the opportunity to experience Czechia." 
"If I had the opportunity, I would go again tomorrow. In Czechia I gained experiences I will never forget," added Arsen Markarov, another graduate who went on an exchange visit to the Prague University of Economics in 2014.
A distinguished guest at the event was United States Air Force Lieutenant General Dagvin Anderson, who studied at Masaryk University in Brno from 2000-2002. "It was very interesting that people asked me why I came to Czechia and why I speak Czech. They felt that they were a small, uninteresting country. But for me, it was great to be in a new country and culture, and I think Czechia is beautiful. Plus, I chose Brno because I wanted to experience real life in the country. I didn't want to go to a cosmopolitan capital. Being in Czechia gave me the opportunity to see another culture, to get to know it a little bit and to understand other world views, and that was very valuable for me. It really changed me. I also learned a lot about myself and American culture. I am thrilled that I got an invitation to this meeting, that I was able to talk to Violeta from Masaryk University and meet other people from Czechia. It's a great opportunity."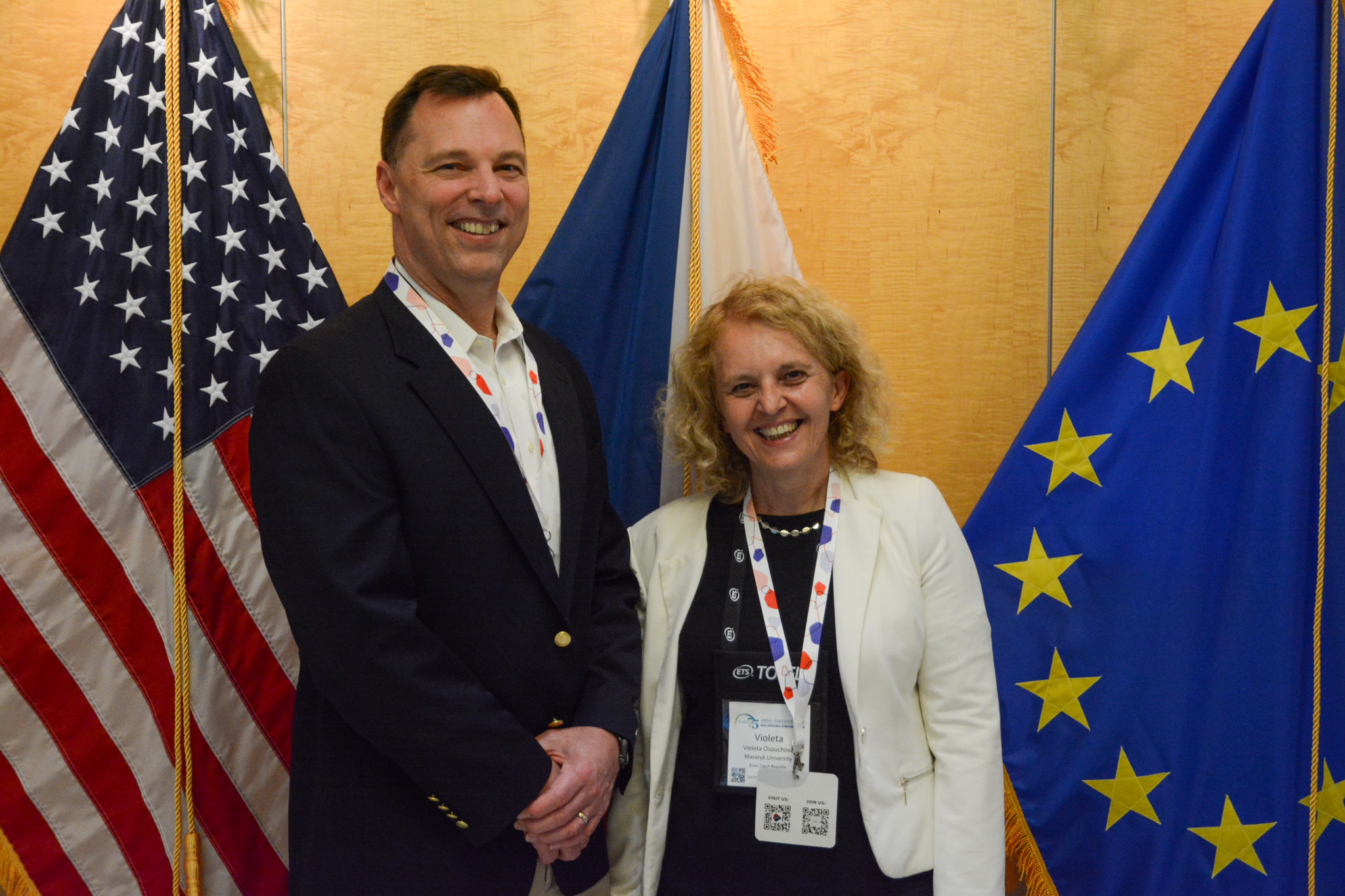 United States Air Force Lieutenant General Dagvin Anderson and Violeta Osouchová, MUNI. Photo: DZS
The Alumni Meetup in the US was organized on the occasion of the Czech delegation's participation in the NAFSA 2023 Annual Conference & Expo", where nine Czech universities are presented at our Study in Czechia stand. We have therefore combined this Alumni Meetup with a Czech reception, which, in addition to Czech universities, is also attended by representatives of international institutions. The Alumni Meetup thus gained another dimension - besides the networking opportunity, it also became an opportunity to promote study in Czechia to international universities. These establish partnerships with Czech universities, which then enable study exchanges. By meeting alumni, they now know that they will be sending their students to high-quality institutions in an attractive destination that has plenty to offer them.

Author, photo: Radka Vavroušková