"How much it will cost?" - One of the primary questions for the majority of international students who are planning to study in Czech. We all came from different countries, different families, maybe even different continents, but there is one thing will be joining up all of us in our first steps in a new place - trying to stay in budget.
Firstly, I would like to point out the main categories of spendings:
Dormitory. Paycheck will depend on city and conditions in which you are staying. In most cases, you can check the exact price at the webpage of a preferred dormitory, or discover it by email. The average price is 3000-5000 Kč.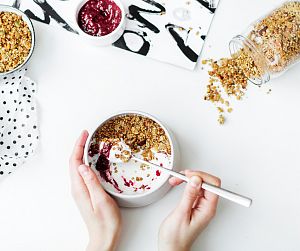 Food. Be prepared that some food in groceries and restaurants for the first time can be new for you, and you should try all of it. After a few weeks or a month, you will be able to determine the kinds of food you want to buy, and it will make your second category of spending. In general, I would say it will be near 1000 Kč weekly. This count includes few meals in the canteen (50-75 Kč for a meal) or in the restaurant (up to 200 Kč for lunch), besides food shopping, of course. TIPS - use the KUPI.CZ app for monitoring food discounts in main supermarkets. If you would like to try some restaurant food, use the best time for it - between 11:00 and 15:00 o'clock. During that time most of the places offer a special, more profitable lunch menu.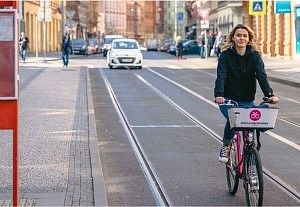 Transport. If you are going to stay in Prague or Brno, you will need a travel card for the metro, tram and bus. PID Lítačka - Prague's app for buying tickets online from a mobile phone. For smaller cities, I bet that your dormitory will be near University and you wouldn't need to ride a bus a lot. Also, there is a bicycle sharing - REKOLA app (first 10 travels up to 15 mins are free and they often have good deals), and LIME or UBER for electric scooters. Average spend on city transport will be near 300 Kč. 
«Things for home & other stuff spendings». Deal with these as «one-time spendings» and always be prepared, that it takes some time to find out what fits you and where you can save some money. This includes things as a pan for cooking, tableware, consumer electronics, etc. TIPS - very often you can buy it for a cheap price from other students, or even get it for free from someone, who is leaving and don't need these things anymore. Or just borrow it in the dormitory. I personally spent near 2000 Kč on this category after my arriving in Czech.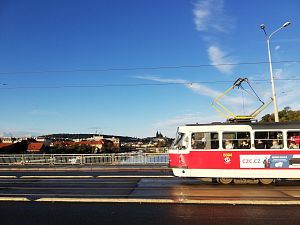 Free time and travelling. Be sure, that you can't study in the Czech Republic and do not travel every weekend :) My advice - use REGIO JET, FLIX BUS and LEO EXPRESS for bus travelling in Czech and to explore other countries. They have students discounts (in most cases you will be able to use student discount only for domestic travels, international routes will cost a bit more). MŮJ VLAK ČD - app for train travels mostly in Czech, but they also offer international routes. My TIP for you - buying tickets in-app 1-2 weeks before the travel will save you lots of money. They have a bonus system and cheaper tickets than at the box office at the train station.
And my special advice for staying  on the budget:
Use your ISIC! Lots of clothes shop, fast-foods, electronic shops and travel services offer students discounts. My habit - before buying, always ask «Do you have ISIC deals?»
Monitor your spendings. Be responsible and count all your money. For example, use a special mobile app or keep all your bills. At the end of the month, you can look up all your expenses and find out, which category takes most of the money and how you can save on it.
Don't be afraid to spend more or less money, use all of the discount tips and always remember the main thing - we are buying things to stay alive, NOT living to buy!