I bet that when you hear somebody talking about Czech Republic, your first association is Prague. Without a doubt, Prague is a beautiful city with a centuries-old history and the capital of a country. But not the only great city in the Czech Republic.
Mariia Ragozina  / 2020 Ambassador / 27.4.2020 
Brno, Ostrava, Zlín, Pardubice, České Budějovice, Plzeň, Olomouc… Have you heard about these cities? Palacký University, Mendel University, University of South Bohemia, Technical University of Liberec - institutions on the same level as Prague universities, located in smaller cities. If you are choosing between capital and regions, this article will be helpful for you.
Firstly, I would like to point out the main benefits of living in a small city, based on my 3 years' experience study in České Budějovice.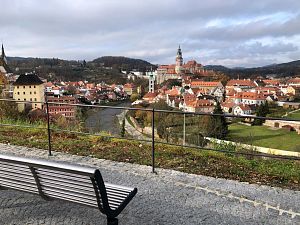 The calm rhythm of life. Nobody is in a hurry, everyone is kind and mindful to you. This is a mentality of people iving in a small city. Teachers at university are attentive and ready to help you anytime, and you need to be ready that you will often accidentally meet them at groceries or bus, talking. The small city seems just like a big family for you, where everyone cares for each other.
Lower expenses on accommodation and transport (you don't even need to buy a city transport travel card because the whole city will be in a stone's throw). And also you need to remember, that Prague is kind of a tourist city, and prices in restaurants, bars and entertainment will be higher than in regions.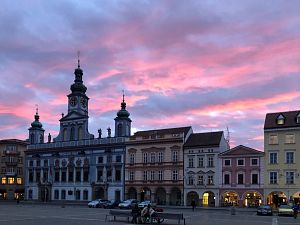 Low competition. It can be regarded to the study or job search. Due to this, you will have many more chances to get to a university and find a place to stay in a smaller city. Remember that in Prague you need to compete with other students, coming from all over the country (or even world) to study in the capital city.
Perfect place for study. You won't be distracted by parties and nightlife and will be able to concentrate on the main purpose of your stay - education. Also, most of the small city universities have a great and large campus territory on the outskirts of the city or in its centre, sometimes even with a park or swimming pool near it, making it easier to enjoy nature and fresh air.
Of course, larger cities also have lots of advantages, such as bigger opportunities, more people to meet, more things to do and places to visit. For some people coming from smaller places in their origin country, the capital will seem like the best option, for somebody - as a too big and too noisy place to live in. It really depends on your own view and habits and nobody can't decide it for you better than yourself. But I will personally advise you to give smaller cities a chance - and they won't disappoint you!