After getting accepted into your dream university, the next big step is deciding whether you want to live in the dormitory or rent private accommodation. While I understand all the fun experiences and advantages that can come from staying in the dorms, sometimes having a space of your own may be the best option.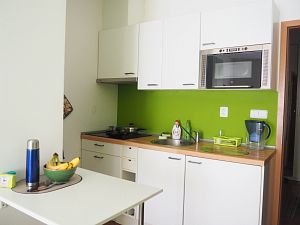 In my case, I missed the application deadline for submitting the accommodation form, and I could not find any other dormitories that offered single rooms. It was quite stressful in the beginning searching through real estate websites and Facebook groups for an affordable flat. Finding private accommodation as an international student can be a tedious task, but with the right resources and information, this process will be stress-free. We will first start this 'guide' by learning some basic Czech vocabulary, which you will come across while searching through the listings.
Pronájem- to rent                  Byt- flat                                   Lokalita- location               Cena- price
Vybavený- furnished             Dlouhodobý- long-term        Poplatky- fees (e.g. utilities)   
Vratná kauce - security deposit                                                                                                                                       
Nowadays, most websites have an English translation option, but it's still good to know the basics!
Along with the Czech vocabulary, there are some apartment configuration terms that you need to know as well: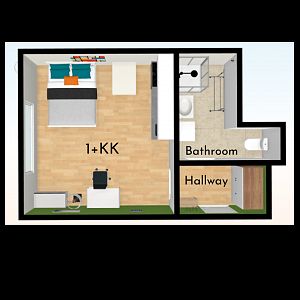 1+kk- This is the general term for a studio apartment. The 'kk' means kitchenette, it's a room with an attached kitchen.
2+kk- It consists of 2 rooms; one is a bedroom and the other is a living room with a kitchenette.
2+1- There are 2 rooms and 1 separated kitchen section in this arrangement.
Now that you have grasped all the terms, it is time to head on over to the websites and start searching for your new home. Every apartment listing from the mentioned websites have a contact form below, here you can send a personal message to the agent and get more information about the accommodation. It is important to mention as much as you can to get a better response rate. To save some time, you can make a template message introducing yourself and answering certain questions like "What are you studying? How long will you be living here?". This way you can easily go through 10-15 listings more efficiently.
Links:
https://www.expats.cz/praguerealestate/
https://www.sffczech.cz/prague-apartments-for-rent-students.html
https://www.foreigners.cz/real-estate/apartment/rent/prague
https://www.facebook.com/groups/FlatRentPrague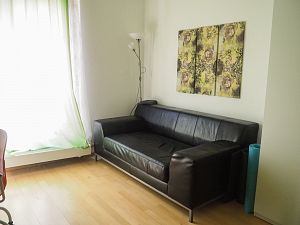 Most furnished apartments have all the basic appliances, such as a washing machine, stove, refrigerator, etc. Even though these items can be seen in the images, you should still double-check with the agents and make sure they are available during your stay. Some apartments do not include an internet connection, a good internet, and TV provider in the Czech Republic is UPC. The rent for a 1+kk and 1+1 can range anywhere from 12000 – 20000 CZK. Having a roommate can reduce the fees; however, the utility fee in the agreement is according to the number of individuals in the flat.
An additional cost that you must be aware of while using the real estate websites is the commission fee, it is a one-time payment that is approximately equal to a month's rent. To avoid commission fees, you can view listings on Facebook groups but make sure that these advertisements are reliable and not a scam! A refundable security deposit is a general requirement for most apartments and even dormitories.
Lastly,  students who live outside the dorms must register their accommodation with the foreign police within three days of arrival or report any changes in their accommodation. Before signing the accommodation contract, you should enquire with the agent or landlord that the property is registered in the cadastral database. If the apartment is not registered, you may have to move out and find another place to stay. Hence, it is better to check this before moving in.
There's a pos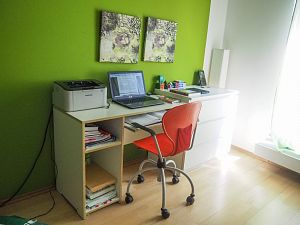 sibility to view this database online, but the website is only in Czech:
 https://nahlizenidokn.cuzk.cz/
Living alone can be overwhelming, but through this experience, you will become more independent and learn essential life skills that you may have never encountered. I hope this guide will help you have a much more positive and relaxed approach to finding your perfect home.