Ole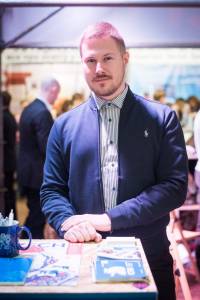 g Fetisov actively contributes to the spread of a good reputation of Czech higher education, both through his activities in the Study in Prague consortium and in the national initiative Study In the Czech Republic. One of the main pillars of his work is building a safe international environment in the Czech Technical University campus. Oleg graduated his doctoral programme in Architecture and Construction in the Czech language, as well as a programme of Sustainable Development and Industrial Heritage at the Faculty of Civil Engineering at Czech Technical University. Thanks to his above-average study results, he was receiving a merit scholarship throughout his doctoral studies.
Already during his studies, he published several scientific articles devoted to the topic of conservation and reuse of industrial heritage architecture. In his dissertation Methodology of Adaptive Reuse of the Industrial Heritage Objects for new Non-producing Functions, he proposed a methodology that has been applied in Ukraine, in an area with a rich, and up to now, neglected industrial history, and has a significant impact on the local approach to protection and adaptation of industrial heritage objects.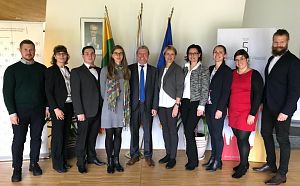 Oleg has built relations between the Czech Technical University and Czech embassies (especially in Ukraine). He also supports Ukrainian compatriots in the Czech Republic, helps current students in visa issues and organizes events. Moreover, he also communicates with the media on issues of internationalization and the life of international students in the Czech Republic.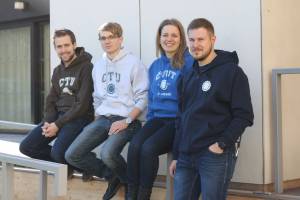 As a member of the Czech Technical University Rectorate's project called Study at CTU, Oleg promotes English study programmes at Czech Technical University. The position of Ambassador for Russian-speaking countries and Ukraine became his main activity in the project. He was in charge of taking care of communication and recruitment of candidates for the Czech Technical University and other Prague universities, for example by marketing activities such as trade fairs, social network management, including one, focused exclusively on the Russian market. As a person with an extraordinary artistic sensibility, Oleg has also created a number of graphic visuals. 
Are you interested in studying at the Czech Technical University in Prague, Faculty of Civil Engineering? Visit their website now or contact Oleg directly through our platform!