Hi there,
Thank you for coming here! Before you register down there, we would like to present you with different groups of ambassadors and alumni we work with. This can give you a better idea and inspire you in what can your involvement with the Study in the Czech Republic and Czech Republic Alumni programmes bring to you!
---
FANCY BEING AN AMBASSADOR?
These are the ways you can get involved!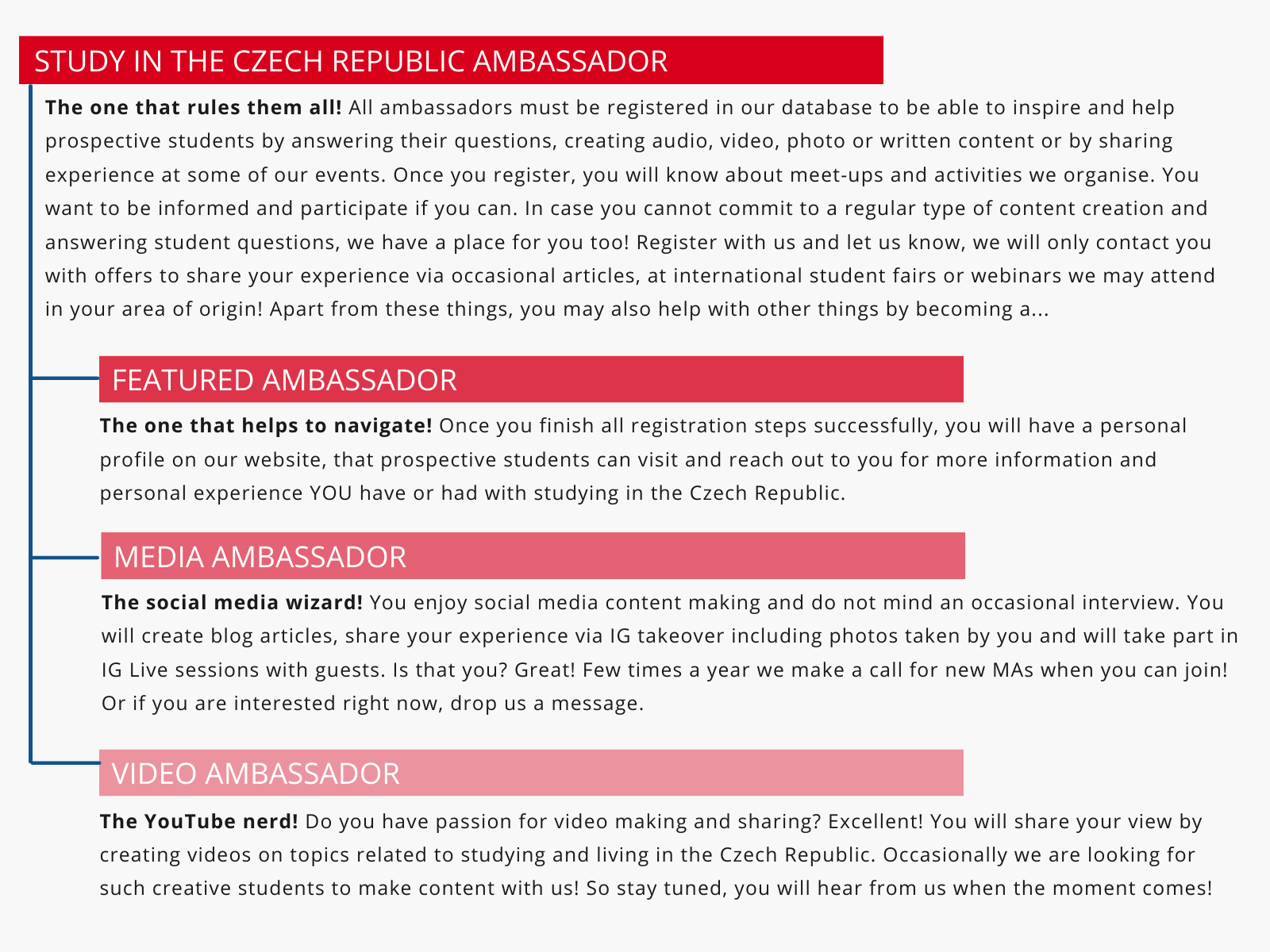 HOW ABOUT EXPANDING YOUR NETWORK AS WELL?
Discover the Czech Republic Alumni programme! 
This programme is created for all former international students, who studied at a Czech higher education institution. Registered ambassadors can also signup to be a member of the Czech Republic Alumni programme via their registration form.

Find out more details about the programme and the services we offer on our website. Registered as a member of the Czech Republic Alumni programme and want to share your experience with prospective students? Register as a STUDY IN Ambassador!