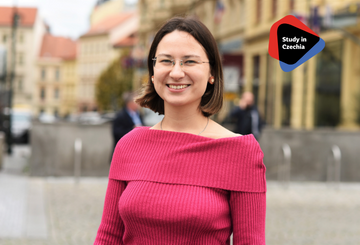 Motto: May you make each step the best you can live, and may your steps lead you to experience the Czech Republic.Here there is mystery, let yourself be amazed. ❤
Country of origin: Argentina
Situation: Student (currently studying in Czechia)
Higher education institution: Masaryk University
Field of study: Social Sciences
Level of study: Bachelor
What made you decide to study in Czechia?
My interest in learning Czech language.
Did your studies meet your expectations? How did you find the study programme, instructors, university facilities? Were there any differences from studying in your country?
They definitely have met my expectations. I found that it is a very intensive course, with an interesting pedagogy that does not allow us to lose the pace of study.
What was the biggest surprise with regard to studying or living in Czechia?
Realize that this country is full of charming cities that are very close, and in which learning is a constant motivation.
What was your most memorable experience or what did you enjoy most as a student in Czechia?
Trips and language classes.
How do you think your time in Czechia has helped your studies and/or your career?
The time in the Czech Republic has made me grow. I had to face some challenges, and all of them are oriented to improve my professional and personal skills.
Do you have any advice for students thinking about studying in Czechia?
That you prepare and investigate ahead of time, which university and study program best suits to your needs. And finally, persevere and cheer up!